The best places to eat out in Buckinghamshire | Ruth Holroyd | Allergy Companions
Eating out
Guest blog
17.03.2023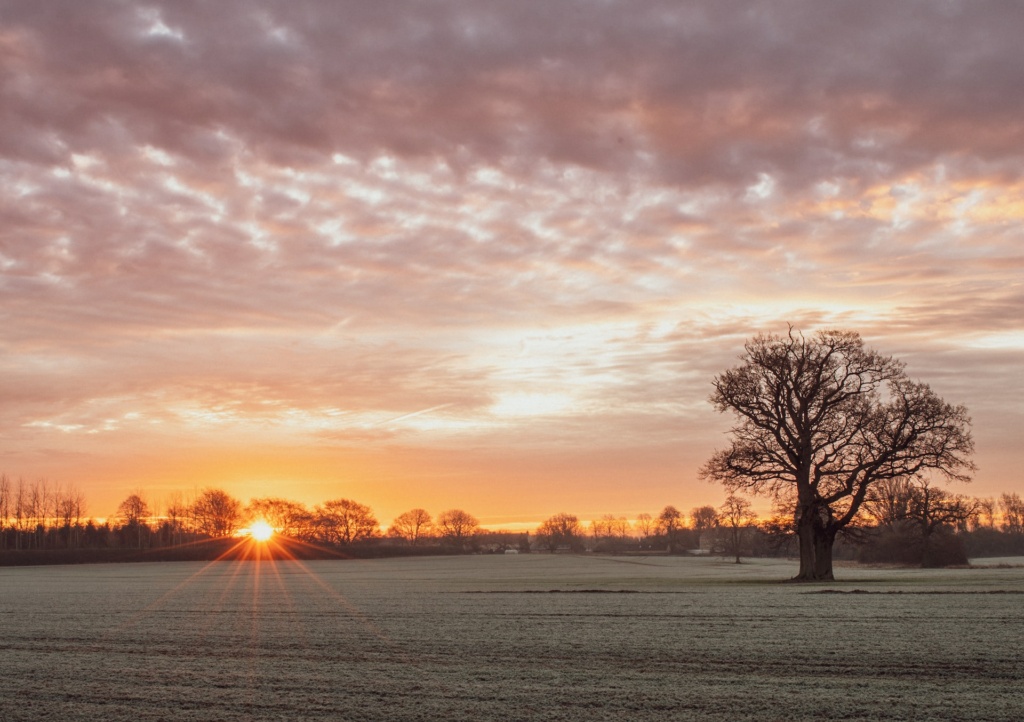 By Ruth Holroyd
About Buckinghamshire
Buckinghamshire is a long thin county bordering with Berkshire, Hertfordshire, London, Bedfordshire, Northants and Oxford! Transport links to London are pretty good, with trains getting to London via the Chiltern Line in 25 minutes, so it's spoilt for options.
If you love walking it is definitely worth a visit! Not least for the wonderful Chilterns Hills and the Ridgeway. You should checkout Coombe Hill, Wendover Woods, Burnham Beeches, Dunstable Downs, Ivinghoe Beacon and the Chess Valley. It's packed with picture perfect villages featured in many TV drama, stately homes and National Trust gardens and homes including Hughenden, Cliveden and Waddesdon, to name a few. (https://www.chilternsaonb.org/)
I've lived in this county for most of my life and have returned to settle here in South Bucks. It's changed so much from the days in the 90's when I was served a meal with cashew nuts, despite telling them I couldn't eat nuts and would be sick if I did. Cue anaphylaxis without even knowing that word or what it was and meant – I was treated as if I was drunk and not helped, because no one knew what it was either. Back then restaurants weren't that helpful and it was kind of game of Russian Roulette! Praise be for ham, egg and chips and the allergen regulations. We've come a long way, thankfully.

If you do visit beautiful Bucks, there are loads of hotels, bed and breakfasts and Airbnb places to stay. If you're looking for food, there are plenty of cafes, pubs and restaurants where you can find a safe allergen friendly meal. Here are just a few:
Places to eat in Buckinghamshire
Something a bit more special – fine dining
You can enjoy spectacular food and incredible service at high class dining establishments such as Danesfield Houseand The Hand and Flowers in Marlow – both of which have catered well for me in the past. I find that the more expensive restaurants are much better at catering for allergies but out of your budget most of the time. One of my favourites is Stoke Park, a luxury hotel with golf and spa. I was very fortunate to join my aunt and uncle there for a meal while they were enjoying a mini break. The staff were incredibly well trained, understood allergies and made me feel like a princess for an evening. The food was outstanding and I had lots of dishes to choose from. It is currently closed for refurbishment and due to open in 2023 so keep a look out for that!
Three Oaks, Gerrards Cross – this is also a very high quality restaurant that I return to time and time again for celebration meals. The food is outstanding but not too pricey. It has a lovely garden with pods in warmer weather and a cosy restaurant, great allergen menu. The staff are very knowledgeable and the chef usually marks up the menu, tailoring choices for you ahead of time so you can choose before going. They have dessert options that aren't just fruit salad; they do an amazing dairy free chocolate sorbet! To read my reviews here. There was a period of about a year and a half when I was too scared to eat out. I went here and just had drinks and olives while friends had meals. The staff were so kind and let me get through my panic attacks in my own way. I remember the time I finally had the chocolate sorbet, cried the whole time eating it because I was just so emotional about trusting anyone again. Thank you to chef at the Three Oaks and all the staff, especially Wesley. You really have no idea how much this means to me. If you love the Three Oaks, you might also enjoy their sister pub, the White Oak in Cookham https://www.thewhiteoak.co.uk, which is also reviewed on Allergy Companions.
Rowans Garden Centre Café, Chalfont St Peter – I find garden centres can often be really great places to eat, grab lunch of coffee. They have loads of parking, shopping opportunities if you love plants and nearly always a pretty extensive and simple café. This one has a vegan menu, loads of gluten free options and have a concise allergen matrix so they can tell you what's safe. I've had the full breakfast with substituted gluten free toast and GF sausages, and the vegan sweetcorn fritters. They also have oat milk for coffee. A really lovely country location, you'll need a car, but you could also incorporate a lovely country walk if you have time. Check out Rowan Café.
Lounges, Buckinghamshire – They have gluten free, vegan options and allergens marked on the Allergen menu, as well as a full allergen matrix that both staff and customers can study. You an easily filter the menu on their website prior to visiting but this can be confusing, as some dishes are easily modified by swapping bread to wheat or gluten free or leaving off a sauce for instance. It's important to always speak to staff and tell them your allergies and they are always really knowledgeable and helpful. The one I've been to is Metro Lounge in Amersham, Bucks. There are now 179 Lounges around England and Metro Lounge (Amersham), Merletto (High Wycombe) and Rococo (Aylesbury) Lounges across Buckinghamshire. I've only visited the Amersham one. Visit https://thelounges.co.uk to find one near you.
Well Nice Food, Bucks, Berks and London – Street food mobile van which visits pubs and venues around Buckinghamshire, Hertfordshire and London. If you love fish and chips this is for you. It's the most delicious, fresh, light batter, no grease and so tasty. They do fish and halloumi in a separate fryer to avoid any cross contamination. The fish, chips and frickles are always totally safe for anyone with allergies – except for fish obviously. They have a full allergen matrix and a couple of the sauces do have may contains so do check! Visit their social media channels for each month's pubs and venues, but they regularly visit pubs in Chesham, Wendover, Stoke Mandeville, Marlow, Bushey, Ruislip and Rickmansworth. Follow them on socials to find out which pubs they've visiting each month https://www.instagram.com/wellnicefood/
Oakham Inns chain – I've included this chain of pubs because they really understand allergies. Slightly outside Bucks, is the Akeman in Tring which is really good, I've enjoyed breakfast and lunch here over the years and they have always been helpful, attentive and have choices for you and tweaks to meals so you can find something you want. They have lots of venues in across England, many with accommodation too. In Bucks they have quite a few including some that I've eaten safely at; The Polecat Inn (Great Missenden), The Beech House (Amersham) and rather exciting, a new venue coming soon in 2023 in Gerrards Cross called the Journeyman https://www.oakmaninns.co.uk/venues
Pizza Express – Always reliable and somewhere I can now eat some of the salads AND a vegan and gluten free pizza. It's great for families and I've always found staff so helpful. There is one in most towns in Bucks too so it's a safe go to destination when we meet as a family. I've been most recently to the one in Gerrards Cross and had that vegan and GF pizza – AMAZING! Thanks Pizza Express. You can read my review here.
The Chandos Arms, Oakley – Whilst I have not personally visited this pub, the reviews and the venue description speak for themselves. The pub is completely nut free, they can cater safely for people with coeliac disease and 90% of their menu is dairy free. They take allergies extra seriously as the owners are personally affected by allergies in their family. One on my "to visit" list.
Pubs – I thought I'd have a section for pubs because I find they really can be so welcoming and go the extra mile. Public houses are really struggling to survive, as we all are, and as people stay at home rather than go out, they are at risk. If we want pubs to be there when we need them, we need to support them. You can have a meal out at a pub for a pretty reasonable amount and the social aspect is so overlooked. Check out your local pubs and see what they can offer. My go to meal at the pub is ham, egg and chips, but always check the fryers are safe and they can handle cross contamination safely. I often end up with a different potato when the fryer isn't safe. A few that I've tried include; The Russell Arms in Butler's Cross; The Jolly Farmer in Chalfont St Peter and The Spade Oak in Bourne End.
Thank you
Writing this has made me feel so grateful for the place where I have grown up and now live. Thanks to all the venues in Buckinghamshire who keep us allergy people safe. We appreciate it so much.
Ruth x
Ruth Holroyd is author of the What Allergy blog and two books, 'Anaphylaxis: The Essential Guide: An Action Plan For Living With Life-Threatening Allergies and The Shape of Skin, poems for eczema, Ruth is passionate about raising awareness of allergies, anaphylaxis, eczema, topical steroid withdrawal and asthma; all life limiting conditions. She wants to help others feel less lonely, normalise people's views and perceptions and promote positive living.