Coeliac disease... and its ups and downs!
Guest blog
Eating out
04.02.2022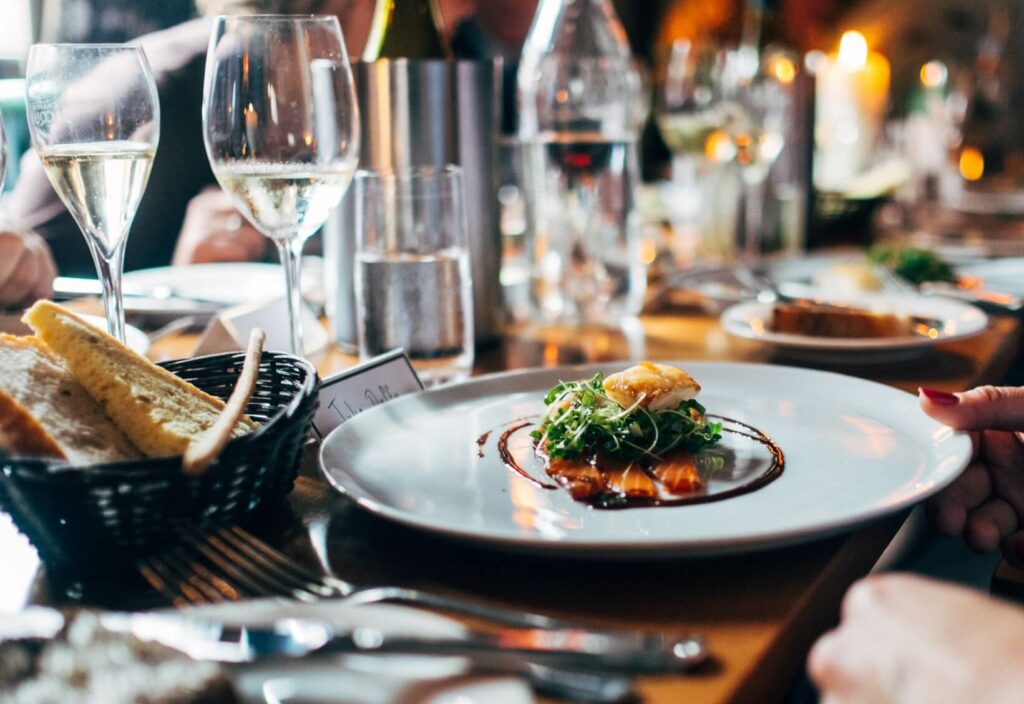 By Alice
At 21 years old, and after months of unexplained stomach pains and nasty symptoms, I finally took the step to see my local GP. A quick blood test and a few days later, I was told it was extremely likely I had coeliac disease. It was an initial shock and terrifying when I started researching all the foods I would have to cut out of my life! The 4 weeks that followed were difficult as I awaited my hospital appointment for a biopsy, but still having to eat gluten so it would show up accurately whether I was a coeliac or not. After finally being fully diagnosed, I was launched into the long supermarket trips and food planning to check with every product if I could eat it or not. Two years later, and it has definitely gotten easier with time, but I wanted to share a few of the positives and negatives I face every day as someone with coeliac disease and adhering to a strict regime and share some gluten free diet recommendations.
The Positives:
Trying new foods and cooking opportunities! Before I was a coeliac, I never gave too much thought as to what I was eating. But when suddenly I had to give up so many food options, I started researching and branching out into new brands, products and ingredients. I've found new ways of cooking and because so many 'processed' foods contain gluten, it has really encouraged me to make my own gluten free versions. Especially when it came to takeaways and fast-food choices.
New restaurants! Where I'm limited in where I can eat out, it forces me to try new restaurants and places I probably wouldn't have considered before. A few of my favourites that I've found around Reading and Bournemouth are Honest Burger, Pho, The Real Greek, and Zim Braai. I genuinely get excited when I discover somewhere new that caters well for coeliacs! Using Allergy Companions will be a great website to provide new safe places to eat.
Bloggers! After finding and following the most amazing gluten free blogs and social media accounts, I started my own Instagram account a few months ago where I share my gluten free favourite products, meals out and recipes I cook at home (@alice_glutenfree_uk). It's through social media that I've connected with some incredible people and really helps me feel less alone when it comes to being a coeliac!
However, having coeliac disease can definitely come with some everyday frustrations:
The amount of food products that contain gluten! I was already familiar with the main foods that contained gluten – bread, pasta, biscuits, pastries etc but I had no idea about stock cubes, spices, dips, fruit squash, salad dressing, coffee syrup, crisps, soup, oven chips… the list goes on and on. You really do have to check absolutely everything just to sure, it's time consuming and infuriating
Getting a "quick bite to eat out" – is a phrase rarely used! Every time I want to eat out somewhere different, I have to research and phone or email the place I'm thinking of visiting. Then check, ask questions, and check again. Many venues still don't have anything gluten free to offer on their menu and don't understand what coeliac disease is, or simply don't take it seriously.
I hope one day they will find a treatment for coeliac disease, but in the meantime I feel very lucky to be able to share my gluten free diet recommendations and have the support around me to make this journey a bit easier!