It's not just the restaurant's responsibility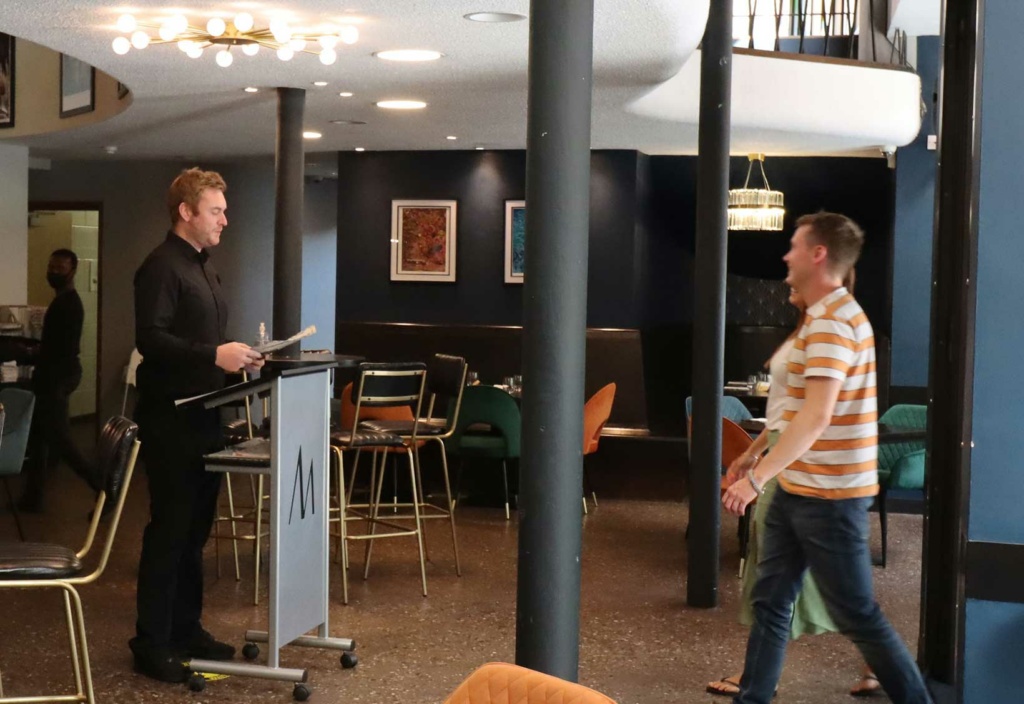 By Liljia Polo-Richards
Over the last few months I've had the pleasure of speaking to many friends, relatives, and complete strangers about eating out with allergies or coeliac disease.
It transpired to me very quickly that anybody affected by these conditions is constantly worried about things going wrong at a restaurant, and therefore always tell them about their dietary requirements when they book a table and go out for food.
It all makes total sense to me – me and my husband are always super careful whenever we eat out, and we have our own set of rules that we follow each and every time. If you haven't read it already, see my dining out with allergies guide.
Things can still go wrong, but at least you've done everything you could have done in terms of giving the restaurant all the information they needed to keep everyone safe.
Then I've had some interesting conversations with restaurants, where they tell me that sometimes some of their diners don't inform them of their allergies, and they only find out at the last minute when one of the dishes turn up and the food is not safe for them to eat. This means they sometimes have to throw dishes away to make sure that the dish itself is replaced with a safe option. Those restaurants I spoke to care deeply about your safety, and they rightly so get frustrated when they get wrongly accused of getting things wrong.
So what are the reasons for not telling a restaurant about your food allergies? A friend of mine opened up to me about this, and explained that on many occasions she was treated differently (not in a positive sense), she made restaurants feel uncomfortable to serve her or didn't take her seriously. So, over time, she found her own way of eating out without telling anybody about her very serious allergy, even if it meant taking a risk every single time.
This whole topic made me feel that whilst some restaurants, cafes or pubs might not take allergies seriously, so many places do. It also made me reflect on our own responsibility as diners towards those food venues that provide our food.
What if we don't tell them about our allergies and something goes horribly wrong? What if we put a business at risk of losing their licence because we didn't say anything, even when asked about any allergies?
In a world where we like to think that the customer is always right, we need to also think about the potential consequences if one time we weren't right… and what it could mean for someone else's business. Where they did nothing wrong.
I am all for improving our experience as diners eating out with food allergies and coeliac disease. We also need to do our bit, sometimes.