Eating out with Children | Our top Recommendations | Allergy Companions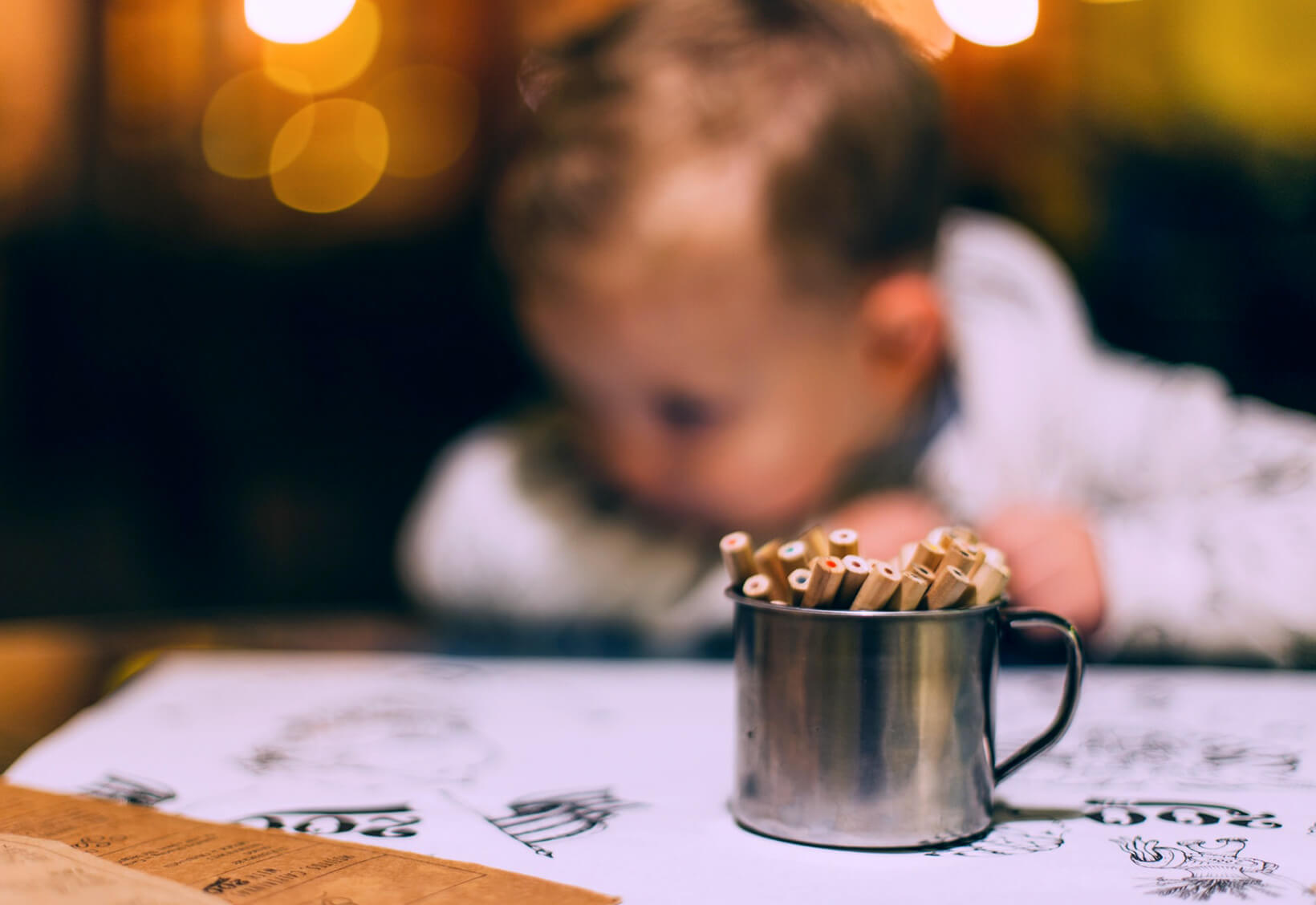 by Liljia Polo-Richards
"The fondest memories are made when gathered around the table" (The Random Vibez)
I have always loved eating out and I am a real foodie when it comes to choosing where to eat. In 2017 I had my first child and in February 2020 my daughter was born, meaning I was no longer a family of two. Prior to kids, my husband and I used to love finding amazing restaurants around the UK and Europe; I have eaten at venues such as Osteria Francescana in Modena (voted the best restaurant in the world in 2018), Hélèn Darroze at The Connaught Hotel in London, Purnell's Restaurant in Birmingham and The Kitchin in Edinburgh, to name a few.
When I had children I realised that these meals were something James and I would look forward to when the kids are at nursery or school, and that's ok. Let's face it: Michelin Star food, fine dining and small children are probably not the greatest combination. We also have the added complication that both our children have food allergies, so instead we enjoy eating at places that still give us an enjoyable experience from a food perspective but that are kids friendly and, of course, allergy friendly. Eating out as a family is something I love, and I want my children to grow up with the same love for food that I have.
In this article, I will give you some top tips for choosing a kids and allergy friendly restaurant, and also share some recommendations from the Allergy Companions website.
What makes a restaurant "kid friendly"?
Having a "children's menu" is definitely a great starting point. First of all, you know that a particular restaurant welcomes children and families. Secondly, chances are that the restaurant has put some thought into having some options that children will enjoy.
Personally, I like it when the menu shows healthier options, not simply baked beans and sausages, or chicken nuggets. I like my children to eat nutritious food, and also have options that resemble dishes we would normally enjoy at home.
If the restaurant states they are family friendly, but they don't have a separate menu, have a look at their main menu and see what options your child might like. You can then speak to the restaurant and ask if they could make the portion smaller for your child to enjoy.
We have done this many times, and it works a treat. Your child gets to eat a "proper meal", and you can enjoy your meal too!
How do you choose a restaurant if your child has a food allergy or coeliac disease?
Eating out with allergies can be nerve-wracking at times, I have been there and I can feel your pain. However, I can assure you that there are so many great restaurants out there that really take allergen requirements very seriously, and also offer some great options for children.
My top tips are:
Always do you research – make sure you like the look of the restaurant, their menu and check for reviews on our website, the internet or Tripadvisor;
Some chains have a very clear allergen menu, so the information they provide online might be sufficient for you to decide whether you want to eat there or not;
If the above point doesn't apply, give the restaurant a ring and discuss your dietary requirements, to make sure they can cater for you and your family;
Ensure you speak to the manager or someone who is able to answer all your dietary questions. If you feel the person on the phone is guessing or can't answer your questions, ask to speak to someone else. First impressions count, so if after your conversation you don't have a great feeling about the restaurant, don't book a table;
If the restaurant is an independent venue, ask them if it would be easier for you to pre-order your food – this works especially well when you have children. You discuss what they like and the allergens they need to avoid and, as a result, your child will be able to have a meal they can enjoy. The added benefit of pre-ordering is that on the day of your meal you don't need to waste a lot of time choosing and ordering the food, as the order has already been placed;
On the day of your meal, make sure to double check the restaurant has correctly written down all your details and allergen requirements. This will also remind them to send a more senior or qualified person to take your order and look after you;
If, at any point during the meal, you are unsure or have any questions, do not be afraid to raise any questions and concerns. Having eaten out with my children multiple times, it is also helpful to establish some dialogue with the person serving you; show them you are simply a family trying to enjoy a meal out even though you have an allergy to deal with. From my experience, restaurant staff can be a lot warmer to you and want to go the extra mile if they see that you and your children want to enjoy a meal out like everyone else;
If you have had a positive, incredible experience, or even not so positive experience, please take the time to review your meal on our website. I regularly receive messages from parents who are constantly on the lookout for recommendations on where to eat with allergies. Your review might help another parent who has not yet found the confidence to eat out with their children.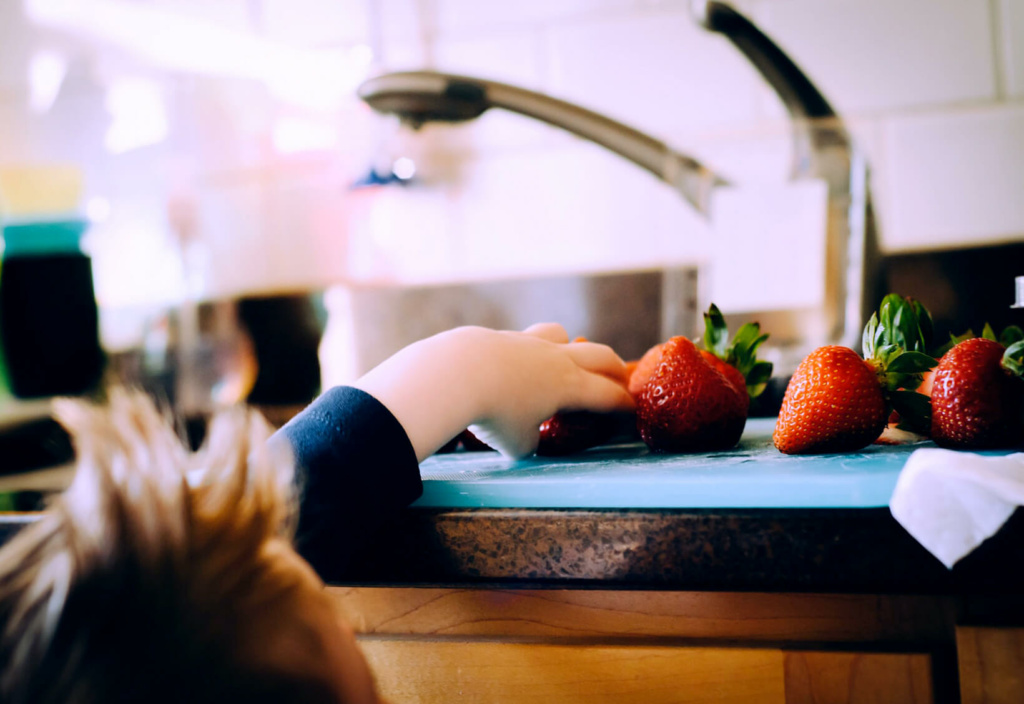 Top child-friendly restaurant chains
Whilst there are many excellent recommendations on our website for independent restaurants or smaller chains, I thought it would be helpful to include a list of national chains that are great for families with children:
wagamama – the Japanese restaurant chain has an incredible reputation in the allergy world (partly due to them dropping nuts and peanuts from their menus in 2019). Their food is beautiful, freshly cooked and has options for all palates and appetite levels. What I personally love is their kids menu: it's packed with great and healthy meal options, such as their mini grilled chicken noodles, ramen dishes, and their famous katsu curry served with a choice of protein and rice. I am also a big fan of their freshly pressed juices… forget pre packed juices full of sugar! You can read one of their reviews on our website here.
Pizza Express – I don't know many children who don't like pizza. Pizza Express has received lots of thumbs ups from parents on our website (even for their Irish counterpart, Milano!) – they have safe options for many dietary profiles, they are Coeliac UK accredited, and their allergen menu (albeit a bit archaic!) will give you all the information you need to make an informed choice. It even tells you if a particular dish has a "may contain" warning. My children loved the food when we visited their Solihull restaurant and we enjoyed sharing the "snow" dough balls as a dessert. The service could be a bit quicker and slicker but you can't fault them from an allergen management point of view. The restaurant provides crayons and an activity sheet to colour during your meal 👍. You can read one of their most positive reviews here.
Zizzi – Another Italian chain, part of the Azzurri Group (which includes Ask and Coco di Mama). Zizzi has a fantastic "bambini" menu, full of pasta and pizza dishes, sides and desserts. They even have options for "tiny tummies" if your child is not particularly peckish. They have plenty of vegan and vegetarian options if this is what you are looking for, as well as many non-gluten dishes. You can read one of their reviews for Tower Hill, London, here.
Browns – Part of the restaurant and pub group Mitchells & Butlers, Browns has a wonderful attitude towards people with allergies. I instantly loved their allergen statement on their website, "Our menus cater for all dietary needs, with deliciously satisfying plant-based options and a full standalone gluten free menu, accredited by Coeliac UK". You honestly couldn't ask for a more welcoming message on their website and menu! Their children menu offers some good dish options, from grilled chicken, penne pasta, beef burger and even a vegan curry, and they of course have a few desserts on offer. At the weekend, they also have a Sunday roast menu. What's not to like! You can view their review of their Oxford restaurant here.
Nando's – Last, but not least, I feel Nando's deserves a mention in this blog. Their reviews on our website not only have been super positive, but families visiting their restaurants feel reassured that their children are well looked after from an allergen perspective. Little flags placed on the dishes they bring to the table are one of the things they do to provide extra reassurance to their diners. Their "nandinos" kids menu is extensive; there are so many options to choose from: meat, vegetarian, vegan, lots of sides and extras… I would be surprised if you couldn't find a suitable dish for your child to enjoy! You can read their review of their Bromborough restaurant here.
Things you can take away from this blog
If you are a new parent, or are new to managing your child's allergy outside your home environment, there are definitely ways to enjoy a meal out with your family. Eating out with children requires planning and choosing the right type of restaurant, and you certainly have to do some extra research to make sure the restaurant or food venue you have picked is allergy aware and allergy friendly. I hope you have found my tips useful and, if I have missed any, please feel free to get in touch and email me, hello@allergycompanions.com.
Please remember, you are not alone in this journey – there are many parents like me and you who have to manage their kids' allergies, as well as their social life and mental wellbeing. You are doing a great job and are part of a wonderful community of supportive people.
What you can do next
If you have found this article helpful, or you think a friend or relative might find it useful, please feel free to share it with them. I am trying to offer easy to follow and practical advice to parents like me, and it is my mission to make people's life easier by showing that there are restaurants that care, and that you can live a normal life… even with allergies.
If you have recently visited a food venue, and you feel your review might benefit someone else, don't forget to submit your review on AllergyCompanions.com.
Thank you so much for taking the time to read my blog ❤️
You might also be interested in reading "Eating out as an allergy mum"