Delicious Dairy-Free Delights | Must-Visit Spots for Allergy-Friendly Food | Allergy Companions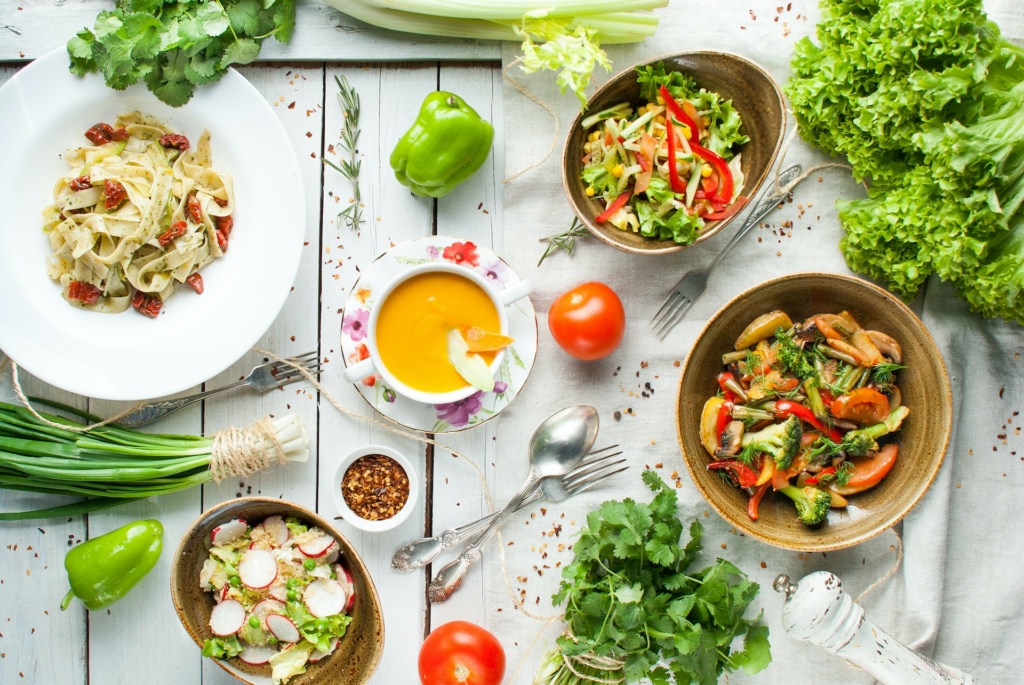 Are you on the lookout for dairy-free dining options that are not only allergy-friendly but also irresistibly delicious?
Whether you're navigating allergies or embracing a vegan lifestyle, we've compiled a list of top-notch dairy-free spots that our community simply loves. From heavenly pastries to delectable ice creams, these eateries have earned rave reviews for their dedication to creating mouthwatering dairy-free delights.
Join us as we explore these dairy-free havens where flavour knows no bounds!
From London to Manchester, here are your top choices:
Dendara, London: a gluten and dairy-free heaven
Nestled in the heart of Kensington, Dendara is more than just a bakery; it's a paradise for those seeking gluten and dairy-free treats. With an array of vegan options that'll make your taste buds dance, this spot has gained a devoted following. From melt-in-your-mouth pastries to delectable vegan choices, Dendara is a heaven of flavours without the worry of certain allergens, and also they low sugar and refined sugar-free.
Dee Dees Vegan Cafè, Biggleswade: heavenly doughnuts and beyond
Dee Dees in Biggleswade is a true gem for dairy and egg-free delights. Indulge in mouthwatering doughnuts and brownies that are lovingly made on-site, ensuring a worry-free experience for those with dairy and egg allergies. While they do use nuts, the focus on dairy and egg-free treats makes this spot a brilliant choice for a delightful and safe indulgence.
Koocha Mezze Bar, Bristol: a vegan oasis for dairy and egg avoiders
For those steering clear of dairy and eggs Koocha Mezze Bar in Bristol offers a fully vegan menu that delights and nourishes. With a commitment to accommodating even those with the most stringent dietary restrictions, Koocha Mezze Bar goes the extra mile to ensure you savour your meal without any worry.
What the Pitta, Manchester: a fantastic vegan spot
In Manchester, What the Pitta shines as a go-to place for those with dairy allergies. Not only is the menu allergen-conscious, but the staff is also well-versed in allergy management. Whether you're indulging in a mouthwatering wrap or savouring flavourful options, rest assured that your dairy-free experience will be a memorable and worry-free one.
Lick Dairy Free Ice Cream, Holmfirth: Scoops of Dairy-Free Bliss
Get ready to be wowed in Holmfirth by Lick Dairy Free Ice Cream, where dairy-free ice cream dreams come true. Catering to both allergies and vegan preferences, every single option on the menu is dairy-free. Indulge in creamy, dreamy scoops without a hint of dairy, and experience the joy of guilt-free dessert enjoyment.
Share your experiences and help others find safe options
Thank you for continuing to share your experiences on our website. By sharing your reviews on our website, you are helping others discover safe and enjoyable choices, ensuring that everyone can relish in the joy of safe dining.
Whether your experience was spectacular or if there's room for improvement, your feedback contributes to a vibrant community united by a passion for safe and scrumptious food choices.
Thank you
Thank you for reading our blog. You might also enjoy reading our blog Gluten Free Restaurants and Bakeries.