The Chandos Arms - Aylesbury
British, African, Fusion, Italian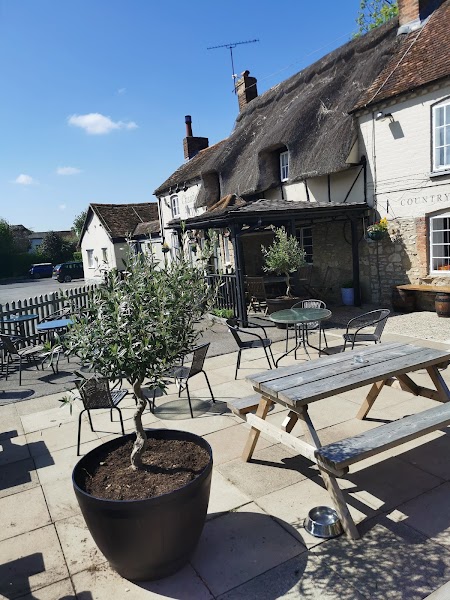 Our pub food is made with fresh and seasonal ingredients. We have created beautiful dishes using the best products within Buckinghamshire and surrounding areas. 90% of our menu is dairy free, with a wide variety of Gluten-free, vegan & vegetarian options. No nuts are allowed on our premise. All allergens are taken care of.
The reason why our pub is so allergy friendly is because the relatives of both the owners have food allergies, intolerances or coeliac disease. One person in the family has a severe nut allergy, and another one is coeliac. As one of the owners is the Chef of the pub, it is very easy for the business to be allergen free and allergy friendly, because of this need to guarantee the food is safe for the owner's family members and also for all their guests!
To guarantee this, the chef does not buy butter, so all the food is cooked with vegetables oils and vegetables fat. Milk is just used for coffee and Yorkshire pudding. No almond milk or any other nut milk is bought, the only vegetable milk available is Gluten-free oat and soy milk. The pub's bar snacks are pork scratchings, Crisps, and wasabi peas, so again no peanuts or any other nuts are served. We replace nut ingredients for seeds (eg. Pumpkin seeds instead of pine nuts for our home made Pesto).
The only food with gluten served in the pub is for the Yorkshire puddings, bread and sausage rolls. But we have Gluten Free bread alternative, gluten-free and vegan puff pastry and we use gluten-free flour for everything, from the batter for our Fish and chips to the roux for our cheesy sauce for our Sunday Cauliflower cheese.
The staff have passed both food safety and allergen awareness courses so they all know how to handle food and take orders. All our menus shows allergens at the end of the food description (such as: v - vegetarian, va - vegetarian available, ve - vegan, vea - vegan available, GF - gluten free, gfa - gluten free alternative available).
Transparency on our menus is our strength.
Whenever we take reservations over the phone we specifically ask people if they have an allergy or intolerance. If customers book online they cannot complete the booking unless they fill the mandatory allergen section.
8 The Turnpike, Aylesbury, Buckinghamshire, HP18 9QB
Cuisine

British, African, Fusion, Italian

Meal Type

All day menu, Dinner, Lunch

Kitchen Free From

Lupin, Peanuts, Sesame, Tree nuts

Meals Good For

Celery, Coconut, Crustaceans, Eggs, Fish, Gluten, Legume, Lupin, Milk, Molluscs, Mustard, Pea, Peanuts, Sesame, Soybeans, Sulphites, Tree nuts

Feature

Dog friendly, Indoor seating, On-site parking, Outdoor seating, Parking available, Takeaway

Venue Type

Bar/Pub, Restaurant, Takeaway