Nut free restaurants and cafes | Guide | Allergy Companions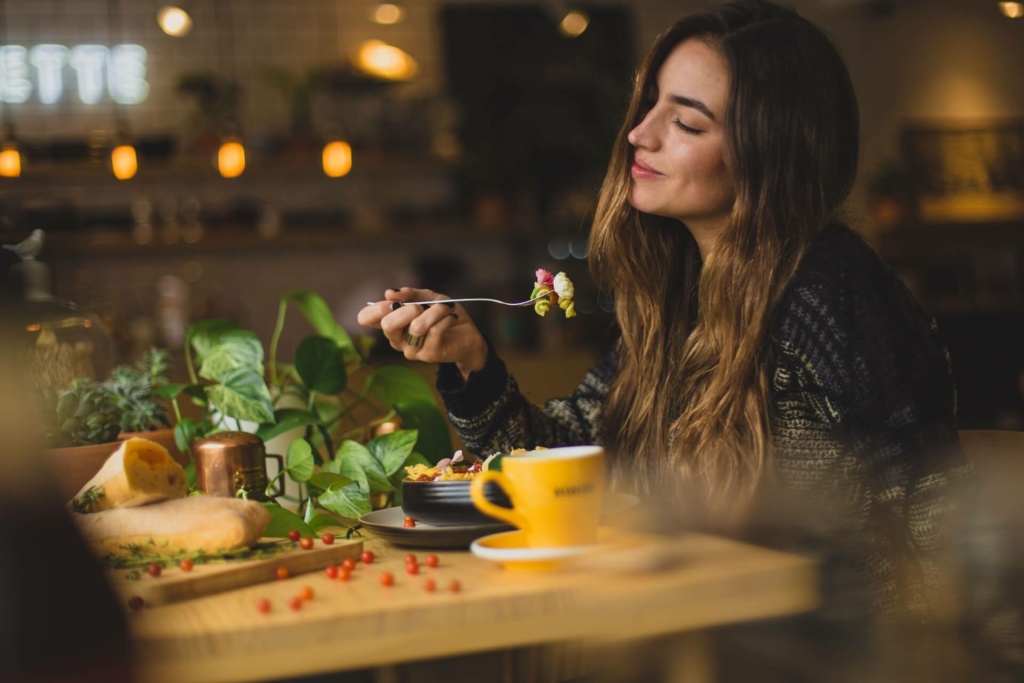 Eating out with food allergies can be tricky. Eating out with allergies can feel particularly nerve-wracking if you suffer with a nut or peanut allergy.
Since launching our website, we have discovered many restaurants, cafes and bakeries that have decided to eliminate these allergens from their kitchen, which also eliminates some of the risks that many establishments are worried about when it comes to allergens. This does not mean that nuts and peanuts are the only allergens that can cause severe reactions; rather, it is a recognition that where allergens are not needed to prepare food, it is easier to remove them.
One of the chefs we spoke to said that "it allows them to be more creative in the kitchen".
We hope you find our guide useful and helpful. As with any information provided on our website, please always do your research before visiting a restaurant or cafe, call them in advance and double check with the staff that there are no potential traces of the allergen you are allergic to before placing your order as policies can change.
"Seasonal British tasting plates with a sunshine influence." Lupins is a lovely, laid back modern British restaurant, with European influences.
"British restaurant Lupins, run by chefs Natasha Cooke and Lucy Pedder, was founded in April 2017 when they joined forces with Ben Lovett, a member of folk band Mumford & Sons. Lovett has a life-threatening nut allergy and the trio decided they wanted to make it easier for Londoners to dine out safely. The restaurant in Union Street in Borough, which opened in 2019, has extended to include a bar area offering breakfast and cocktails and has increased seating capacity from 28 to 44 diners" (The Caterer).
Having visited the restaurant ourselves, we very much enjoyed the flavours, hospitality and the care they took when taking our order, as we visited the restaurant with someone affected by multiple food allergies.
"Luna's Vegan Corner was born out of a passion for delicious food, conscious living and a passion for kindness to animals."
Interestingly, the restaurant was originally reviewed on our website not by someone with a nut allergy but by someone who can't have gluten and milk. When we spoke to the owner, Nicoleta, to ask a few questions about her restaurant, she mentioned that they no longer use nuts in their kitchen as it is too much of a risk for them*. The restaurant seems to be very popular and the reviews available online rave about the food and atmosphere!
*Please note, on one of their old menus there was one dessert with almonds, but they no longer use nuts. Always check with them if you are unsure.
Bohemia is a restaurant and cocktail bar in the seaside city of Brighton. It offers an a la carte, canape, buffet and children's menu, with a roast menu only available on Sunday. Their food menu looks extensive and they have a welcoming allergen message asking their customers to notify a member of staff about allergies and discuss their requirements with them.
This is another example where a restaurant decided to go "nut free" to keep their customers safe. The owners of the restaurant are directly affected by food allergies, so the decision to remove nuts altogether is clearly very personal to them.
"All the food on this menu are prepared without using nuts, peanuts, sesame, mustard, celery, lupin and sulphites. Our standard operating procedure ensures that all the ingredients we use in our kitchen are free from these allergens." (The Dhabba).
We always get very excited when we receive reviews for restaurants that not only don't use nuts, but that have gone out of their way to remove many more allergens that they don't see as necessary in their food. The result: suddenly you open up your restaurant to a wider audience, your food still tastes amazing and you create an amazing reputation for yourself. The magic ingredients!
Taran's Nut Free Kitchen, Gainsborough
Taran's Nut Free Kitchen is a bakery and cafe in Lincolnshire. As the name suggests, the venue is totally nut free as the owner has a nut allergy. Taran's offers a range of beautiful cakes and sweet treats and afternoon tea, which are very popular with her customers.
We wish there were more places like Taran's around the country, but as more people are using our website, we are discovering more and more bakeries that have gone down the nut free route.
"Founded by Tim Barclay, Stefania Evangelisti and Filippo Rosato, Purezza first opened its doors in Brighton in 2015, making it the first vegan pizzeria in the UK. Since then, Purezza has honed its craft, spending years in a food laboratory creating a plant-based mozzarella that tastes and melts just like dairy."
Purezza is not only heaven for vegan pizza lovers; it is also an incredibly allergy friendly pizza group that has decided to remove as many allergens as possible from their menus. Their food is free from celery, crustaceans, eggs, fish, lupin, milk, molluscs, mustard, peanuts, sesame, tree nuts as well as free from palm oil. You can find their restaurants in Bristol, Brighton, Hove, Camden and Manchester.
The start of a new trend?
It is so refreshing to see that more and more restaurants, cafes and bakeries have decided to remove nuts, or any other allergens from their kitchen. It is also great to see that restaurant owners are realising that by doing this they are opening up their doors to more customers, their friends and families, and are also de-risking their business.
Nuts are obviously not the only allergen that food venues need to be careful with, as there are many other allergens they need to be careful with. In fact, through the reviews that come through to the Allergy Companions website, we are noticing that a lot of businesses are making the conscious decision to simplify their kitchens and their menus.
Having a blanket "we can't guarantee that any of our food is allergen free" seems more and more uninviting and unwelcoming, and we hope that whilst you can't remove every allergen from a kitchen, removing some of them can change the language used by many cafes and restaurants that today only want to cater for their "normal customers".
Unfortunately for them, the statistics speak clear and the number of those affected by food allergies, intolerances and coeliac disease keeps growing. Will those businesses catch up with reality or be left behind?
Thank you
As always, thank you for reading our blog. There are many more reviews and recommendations on the website, and a lot more "free from" options around the country. If you have any recommendations, please do not forget to share them with us by submitting a review.
You might also enjoy reading "Is Wagamama Allergy Friendly?"