Gluten sensitivity and lactose intolerance | Eating out and cooking | A personal story
Guest blog
Eating out
29.01.2023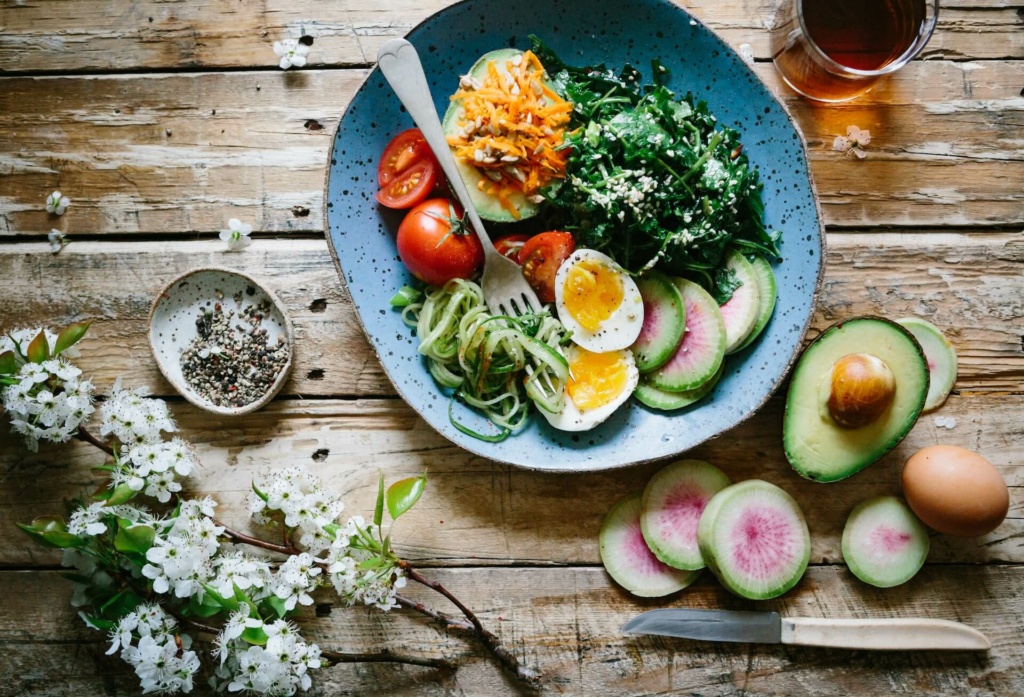 By Nic Allen
Hi,
My name is Nic and I have non-coeliac gluten sensitivity and I am lactose intolerant. I blog about gut issues and my personal experiences of eating out and baking/cooking at home.
My journey began approximately 15 years ago. I began noticing that I was having issues with severe bloating and chronic diarrhoea. I was advised by the doctor that I had IBS and to keep a diary. That was the grand total of help for quite a few years. I'm sure many with gut issues can empathise!
Over the years, the symptoms got worse and I had noticed that wheat products were a huge player in causing my symptoms. I went back to the doctor and he advised I begin cutting out wheat products. At the time, Coeliac Disease and gluten weren't something I knew too much about. The doctor did offer to do some routine blood tests, including testing for coeliac disease. The test for coeliac disease came back clear, and I continued to eat gluten free products, but overall I didn't take it all too seriously as I wasn't coeliac. At times, I would suffer for the supposed 'enjoyment of food'.
My son and CMPA
Fast forward to when I was pregnant with my son 8 years ago, I actually noticed all my gut issues cleared up! I genuinely hoped that was the end of my health issues.
However, when my son Roman was born, quite soon after he began suffering with horrendous eczema. I actually remember feeding him on one of my first outings and as I was feeding him, he erupted into large red blotches all over his face and body. Our Health Visitor suggested cutting out dairy and seeing how it helped him, but nothing further was discussed until he was given a bottle of formula to see if he would take the bottle to possibly give me some rest.
Within minutes, he projectile vomited and broke out hives all around eyes, neck and body. He was confirmed to have Cow's Milk Protein Allergy (a.k.a CMPA). I continued to cut out all dairy until he was approximately 18 months old, and I attempted to reintroduce some dairy into my diet. I remember having one Cadbury's heroes around Christmas time and within half an hour my stomach ballooned painfully, and I looked as I did when I was 8 months pregnant. I'd become quite used to cutting out dairy so although I was a little sad at missing out on chocolate and cheese, I went back to my dairy free diet. I did, however, attempt dairy a few more times to make sure it was the milk. However, I am most definitely lactose intolerant and I am happy to continue cutting milk out of my diet as the pain isn't worth it.
Further tests to understand my condition
Three years ago, I began pushing again for further tests. Although I was cutting out both gluten and milk, I was still suffering with severe bloating and constant diarrhoea. In a strange way, when the pandemic hit, I was thankful to often be at home as the symptoms would be so severe and painful, I wouldn't have wanted to leave the house!
Over the last 2 years, I've had further tests including blood tests again for Coeliac Disease (where I made sure I ate gluten this time!) a colonoscopy and endoscopy. It showed Diverticular Disease but nothing to warrant further tests or treatment through Gastro. I have since been diagnosed with Fibromyalgia, which they actually feel is one of the reasons for some of my gut issues. So, I am still on a bit of a journey finding out triggers for my gut. However, gluten and lactose have continued to be major triggers; I steer clear 100% and also have to ensure foods are cooked in dedicated pans and fryers, something many with intolerances may not realise is something that can cause issues for them. This isn't the same for everyone but it's something I have found out the hard way. I also try to reduce sugar (choosing non refined sugars and natural sweeteners) and alcohol intake, as at times these can also cause issues for me.
My favourite brands and places to eat in Cardiff
During Covid, I began a blog on Instagram where I shared the issues I was having and meals I created at home. Through this blog, I have discovered the world of free from foods, not to mention the community! What an amazing world it is becoming! I have attended the Free From Festival and The Allergy & Free From shows, where I've been able to meet some of the amazing owners of these businesses and stock up on goodies!
I have found some phenomenal Chocolate companies – Caraboo, Prodigy, Nono Cocoa and Nomo to name a few faves! Gluten free breads and pasta can still be something that many struggle with – the age-old jokes of how small loaves of bread are and the number of random holes running through them! However, I also found My Gluten Free Bakery who make the most insane bagels! I truly cannot get enough of them. Liberate Crumpets are a dangerous addiction of mine! Garofalo is my personal favourite pasta, it reminds me of gluten pasta and even fools the husband!
I also managed to have my first (well 4!) proper fried glazed and jam filled doughnuts recently, thanks to Ryan at Borough 22!!! I could not believe they were both gluten free and vegan!! It was absolute heaven! It really does get me so excited finding new companies that are passionate to cater for allergies and intolerances! We love to enjoy food too!
As the world has opened up again, I have also begun branching out and have found some great small businesses in Cardiff who can cater fantastically and take all precautions.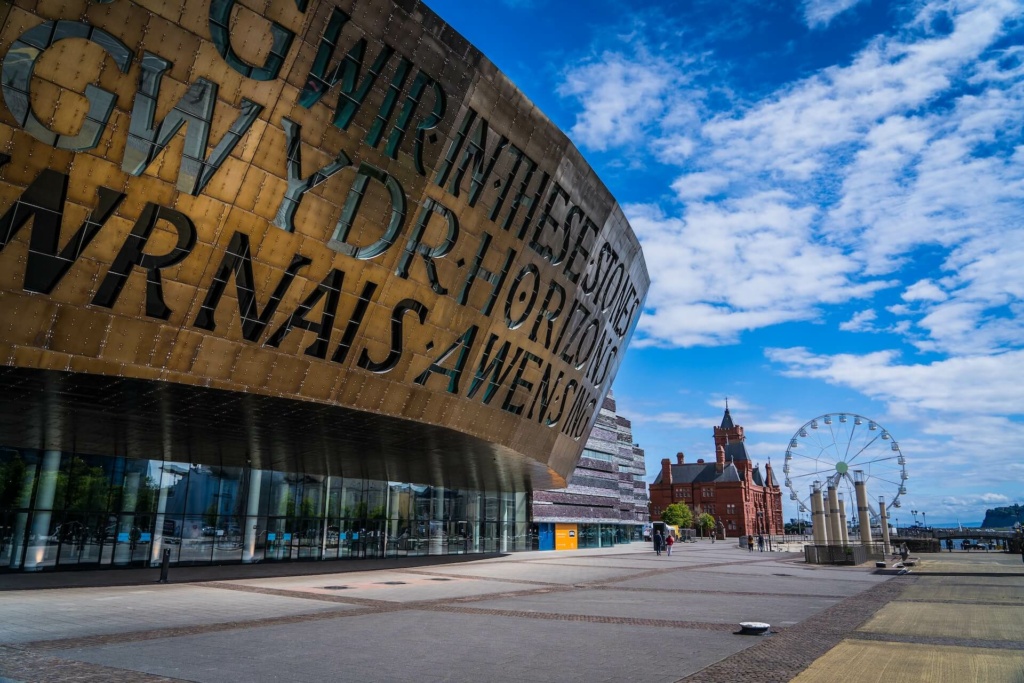 The Classroom is absolutely phenomenal and has always been able to cater and alter options to suit.
You will often find me enjoying a cuppa and a slice of lemon drizzle in Against the Grain -100% dedicated gluten free coffee shop in Whitchurch Village.
The Brook Bistro are absolutely fantastic and have many options, calamari or breaded mushrooms for example, you'd assume to not be safe actually be gluten free and in a dedicated fryer.
For pub meals, The Railway and The Ffynnon Wen are great and both have very knowledgeable staff.
I've also found some great Street Food companies, as the Street Food Scene has exploded in Cardiff in the last few years, Keralan Karavan, Bauhaus and Pwddin have been amazing at many Food Festivals I've visited recently.
I am actually writing a blog article about restaurants, pubs and cafes in and around Cardiff. I am so excited at the number of businesses who can cater for many dietary requirements. It's exciting as often many of us can opt for the bigger companies as an almost safety net and possibly due to not enough reviews of the smaller businesses from customers who have allergies and dietary requirements.
This is where websites like Allergy Companions are so important to be regularly updated by us! We can only help each other more by sharing all the great (and not so great) businesses we have dined with.
Through speaking to many businesses though, it has left me excited for all the new places to visit and hopeful that the number of companies who take allergies and dietary requirements seriously only grows in 2023, as it should!
Thank you
Thank you so much for reading my blog. I hope you found it helpful and inspiring. You can follow me and my journey on my Instagram page, @chronically_musing_along.
Love,
Nic xx