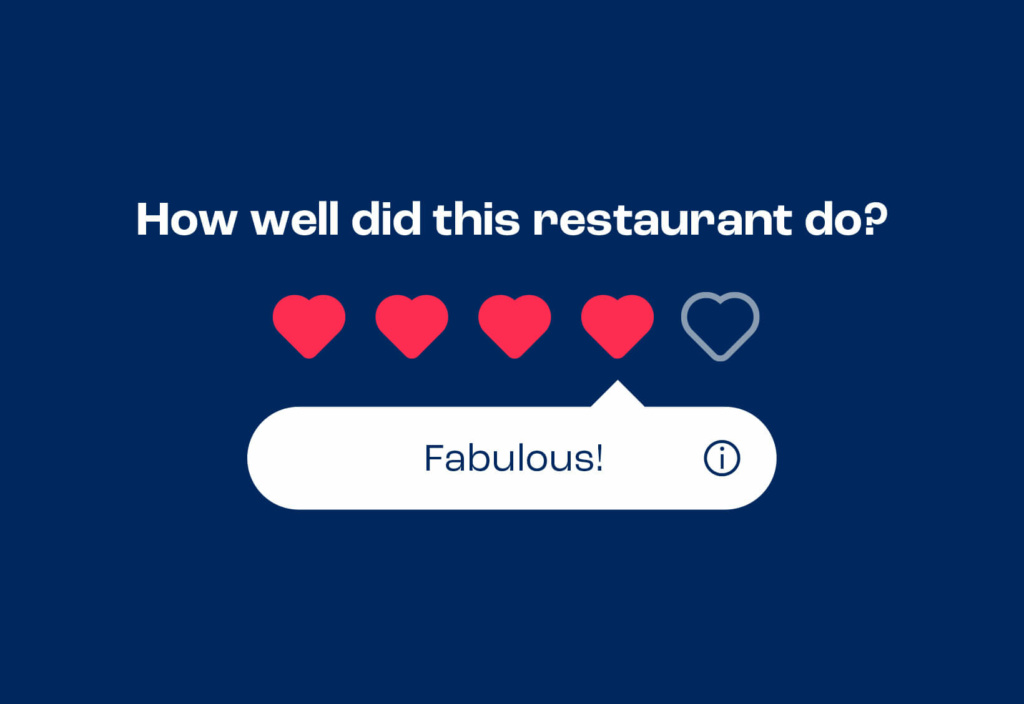 By Liljia Polo-Richards
You will have noticed that in order to leave a review, you have to select the "correct" heart rating. You are probably not used to casting a vote on how allergy friendly a restaurant is, and officially praising them on a public platform.
When I started designing the review system, and how to best allow people to submit their opinions, I wanted something that our community would associate with. To me, the five heart rating carries emotions, feelings, positivity and negativity, it speaks a thousand words.
So how does it work?
❤️ : OK. Your meal was ok, you were not so impressed by how the venue looked after you from an allergy perspective, and there are definitely some improvements that could be made. Perhaps you did not even end up eating there, as there were no options available to you.
❤️ ❤️ : Good. You were able to have a safe meal and the restaurant did what they had to do from an allergy management perspective. Perhaps the messages could have been more reassuring, and perhaps a few more choices for your allergy type would have been nice.
❤️ ❤️ ❤️ : Very good. You felt that the restaurant staff were attentive and made you feel comfortable and at ease throughout your meal. Lots of options for you to choose from as well!
❤️ ❤️ ❤️ ❤️ : Fabulous. This is when things get a bit more interesting. This is when you can say you really felt at home. Perhaps the manager, or all members of staff, showed you how knowledgeable they were and much they cared. And you had a great meal too.
❤️ ❤️ ❤️ ❤️ ❤️ : Exceptional. I simply love this rating, and it feels so very special when you can say you've had that experience. This is where a restaurant was able to make you feel like the most important person in the room. They prepared special dishes for you, and nothing was too much bother for them. Well worth a visit… any time!
I hope you found this article interesting. If you have any questions or feedback, feel free to drop us a line at hello@allergycompanions.com.