Eating out with allergies | Meet Santiago, Co-Founder of FoodLama | Allergy Companions
Guest blog
Eating out
03.02.2023

By Santiago Schmitt
I am Santiago Schmitt, the co-founder of FoodLama – a tool that makes shopping with allergies easy. To save time and money on your weekly shop, and easily avoid a minefield of ingredients, try out FoodLama (heyfoodlama.com)
My story
When I was a toddler, my mum discovered I was intolerant to corn and its countless derivatives. This wasn't my first allergy (I was also allergic to nuts), but it was definitely the most complex. When she started looking around for options, she noticed corn was everywhere – it was even present in the formula milk I drank when I was an infant.
Food intolerances and preferences are common in my family. With me being allergic to nuts and corn, my brother being coeliac and my mum being a vegan, it was a challenge to find products everyone in the family could eat and enjoy. I remember my mum spending ages reading through endless ingredients' lists, and trying to dodge a minefield.
It wasn't fair.
Why I started FoodLama
I founded FoodLama (heyfoodlama.com) to change that. FoodLama does the ingredients checks so you don't have to; it's a web genie that understands your dietary requirements and comes with you as you shop online, showing you the best products you can have and the ones to avoid. It even saves you time and money on your weekly shop!
For many households that have multiple dietary preferences, online grocery shopping is a tiring process.
From clunky filters to badly organised recommendations and long ingredient lists, it's hard to discover food products that work for you.
FoodLama is an easy to use browser extension, working just like a smart personal assistant over your familiar shopping site. With
FoodLama, you can easily discover the foods that suit your preferences, get recommendations, and explore with freedom.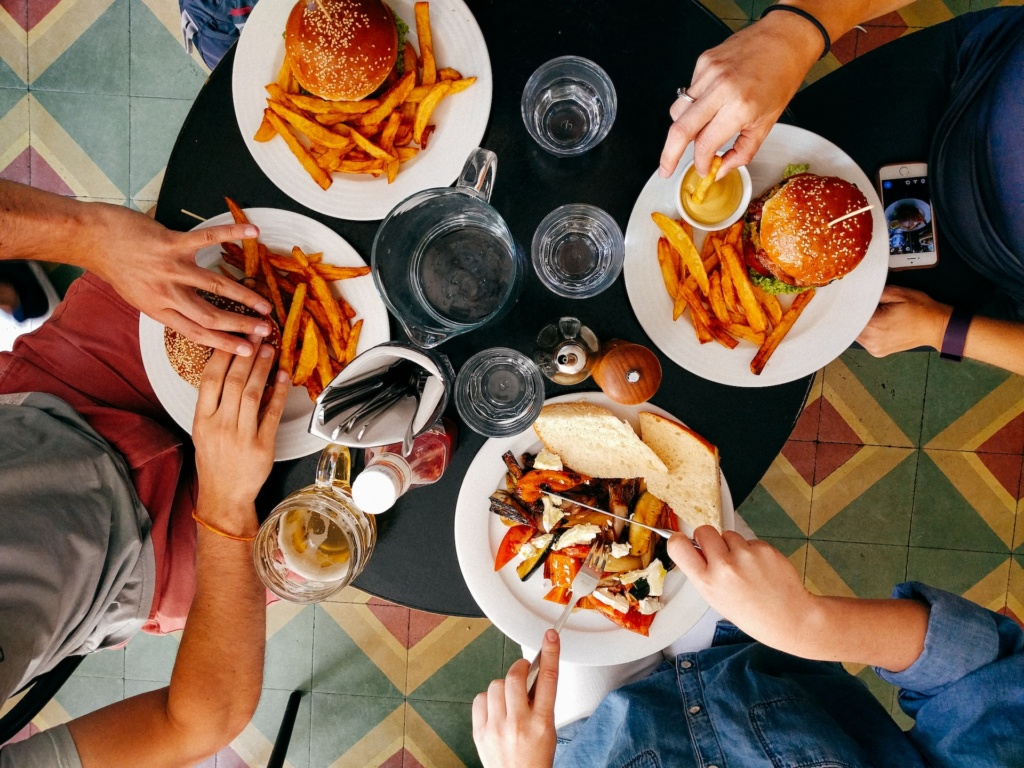 Eating out with allergies – my favourite places
When not eating at home, I love exploring the culinary scene around me. Here are some of my favourite places in London.
The Windsor Castle

The Windsor Castle in Kensington is a top notch pub with a real community feel. I had a great birthday lunch here, and continued coming back. I'd highly recommend the fish and chips.
Honest Burgers

Ever since discovering them a few years back, I've been an true honest burgers convert. With their locally sourced ingredients and rosemary salted chips, they're just a cut above other burger places for me.
Southbank Market

Just beside the Southbank Gallery, there's a bustling food market every Saturday. With everything from vegan samosas to pulled pork sandwiches, and with each stall run by a helpful and knowledgeable cook, I love sampling something different each time.
Estiatorio Milos

A really really tasty pescatarian restaurant that cooks some incredible greek fish in a great setting. A great place for a more formal event.
Portobello Pizza

Having lived my whole life in London, Portobello Pizza is the unbeaten champion of the pizza craft. Be prepared to buy pizzas by the half-metre (or metre, if you feel particularly ambitious).
Thank you
Thank you for reading my story and blog. You can read more about FoodLama and what we do on our website.