Coeliac disease and getting your child diagnosed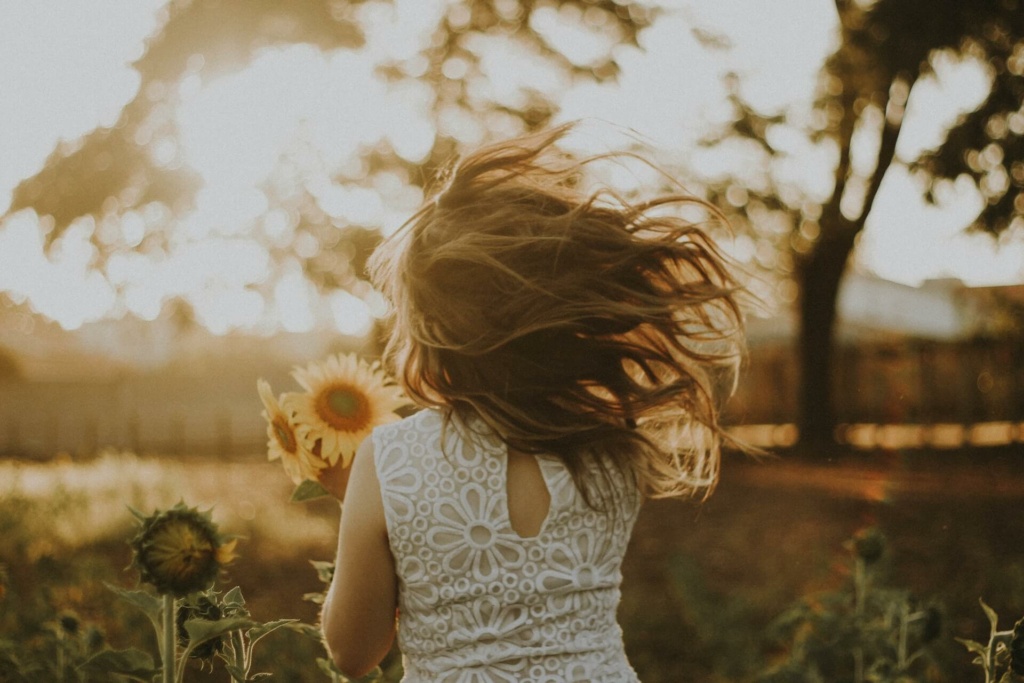 By Kirsty K.
Hi,
I'm Kirsty, and I am Isla's mum. This blog is all about my little girl – Isla is a 3 (very nearly 4!) year old sassy little lady who has Coeliac Disease. 
Our struggle in getting a proper diagnosis
Isla's dad and I had suspected for a long time that she had something medically wrong with her. Since she was about 8 months old, she had a very bloated tummy – but being unaware of the symptoms of coeliac, we had always just joked that she was mostly made of tummy. However, on her first birthday after a particularly delicious meal at a pizza restaurant, she started to get some strange symptoms.
At 1 a.m., Isla woke up (not uncommon for her, sleep was always something she struggled with), started screaming in pain and vomited spectacularly over her bed. The next night, the same thing happened. And then the next night. In all, Isla vomited at least once, if not two or three times a night from August 27th 2019 until 29th December 2020. That is a total of 16 months. 
She also used to wake up with agonisingly sore legs. These were beyond the pain caused by growing pains, with her screaming in agony with sore legs which would last for up to an hour, multiple times a night.
By November 2019, my work was starting to suffer. I had an extremely understanding manager who suggested to me that her son had had similar prior to getting diagnosed with a dairy allergy. She suggested we use a cranial osteopath to help with her sleep and to help if she had any stomach symptoms. So off we went to a child cranial osteopath (until lockdown stopped this in March 2020), who was brilliant. Her vomiting stopped (temporarily) for a few nights after every appointment but then would come back again as bad as before. But she was definitely a happier kid, and her sleep was better, so we stuck with it. 
From November 2019 onwards we also had a few visits to GP's and to sick kids at our local hospital. I will never forget 4 a.m. on a Monday in November 2019, when Isla had been sick 5 times already that night and was screaming the most blood curdling screams, so we rushed her to hospital, only to be told that it was "probably just a virus, and she will be better in 6 weeks". We struggled on during lockdowns, until in October 2020, 14 months after we had first started struggling, I phoned the GP again. And again. And again. Eventually, we were referred to a specialist from the paediatric department. She suggested the issues were with Isla's stomach muscles basically forcing food back up for some reason after a virus. And so began 4 months of Isla having to take 3 spoons of anti-sickness medicine every night. 
This medicine worked wonders. Isla stopped being sick. Finally, 16 months after her initial symptoms had begun, she was 'better' from this virus. This coincided with her toilet training, but being so focussed on the toilet, we started to notice something else a little bit strange.
Isla often refused to go for pees, because they "hurt" – which when she used nappies she never linked together (and neither did we, she was only 2 after all!). We spoke to the GP, sent in a urine sample and were told she had a urine infection, which can then cause tummy troubles. That made sense, but even without urine infections, her tummy wasn't right. 
Isla was also one of two things – she was either very constipated, or else had very loose stools. She would sometimes take 20 minutes on the toilet straining to go, or else she would only barely make it in time. By September 2021, her nursery had noted this too, and after she started having daily loose stools they suggested we keep a food diary, as they had seen this before in children who had allergies – and that we do this before we go to the doctor as that is the first thing a doctor would ask for.  
Keeping a food diary to get closer to an answer
This also linked with reductions in covid infections, and as we socialised with more kids, we also noticed that none of Isla's friends or cousins had the same bloated tummy Isla often had. Looking back at her photos from early childhood, she had always been a really skinny kid but with a massive bloated tummy. She also wasn't growing – kids of the same height as her suddenly were stretching past her, and she grew less than 1cm in height in a year. Isla was also tired. A lot. We had put this down to her being up so much at night due to her sickness, but at the age of 3 she was still needing a 2-3 hour nap on any non-nursery days, and sleeping in until 7.30am most days, unusual for a 3 year old! 
For 6 weeks from November to December, we dutifully wrote down Isla's food diary. I was lactose intolerant due to eczema as a child, so wondered if it may be that, but she still had the bowel symptoms on days when she did not have dairy. I phoned the GP and eventually got an appointment. Luckily, this was with a doctor who was very understanding and listened closely to me. She took a look at the food diary and couldn't see any clear foods linked to her loose bowels. She suggested we get blood tests done to test for anaemia (due to her tiredness), her thyroid and all the other common tests. She may even have said coeliac at the time, but I was just so relieved to be getting something done I wasn't fully aware what she was testing for. 
Getting a diagnosis (at last)
In February 2022, we got her results. Isla had suspected coeliac and she was extremely anaemic due to this.  Her levels were so high (the highest our GP practice has ever seen) that the only way she wasn't definitely coeliac was if there was a mix up at the testing lab. We were advised to reduce gluten immediately at home.
And so we began our coeliac journey. The way I cope with worry is by 'doing', so the first night, we reorganised the kitchen, bought gluten free stickers to put on anything Isla could eat and explained to her she was coeliac. Then we went to the supermarket and bought every gluten free from food we could find. I signed up for all of the free sample boxes I could find, and Isla waited for them to be delivered to find out what she liked and how tasty her gluten free food was. We also bought a brilliant book, Celia the Coeliac which I highly recommend to any newly diagnosed kids! 
Eating Out
We have always enjoyed eating out as a family, and that is something that we have been fortunate enough to be able to continue (lockdowns aside!). So when we got her diagnosis, once the initial combination of shock, worry and relief had gone, the only thing that caused us a bit of upset was "Will we still be able to eat out?". Obviously, her health will always come first, so if the answer was "no" we would have had to accept that and keep eating out as a date day treat for Jamie and I. However, we thought we will never know if we don't try. So off we took ourselves the day after her diagnosis to Pizza Hut, where we ordered Gluten Free Pizza.
It was amazing and Isla was thrilled. We noticed that night her tummy wasn't bloated, and the next day her stools were normal. This felt like a good start – especially as when we asked for the allergen menu and explained she was Coeliac the manager came over and explained the entire menu to us (including the salad bar) as he has a gluten allergy so, although different to Coeliac, has to be just as careful.
We live about 10 minutes from a large retail park, so we have made it our mission to try all the chain restaurants nearby. We will start to try more local businesses too but at the end of the day Isla is 3, and so is less bothered about more sophisticated restaurants, and some of the local cafes we have tried have not had any gluten free options. 
My top tips when dining out
We have a few recommendations for eating out with coeliac disease – all kid friendly and all giving us lots of options! My main tips are: 
check online before you go. We use Allergy Companions and Coeliac UK's guides to check for suggestions or recommendations. Based on a recommendation, when we travelled to Farnborough for a wedding, we went to Prezzo even though there is not one near us – I was so worried because we had a wedding the next day we didn't want to miss, and it was great! 
say upfront you have a coeliac in the party and that it is one of the children. If they don't acknowledge this, I'd worry. If they do and seem knowledgeable then go for it! I walked out of a restaurant recently because I mentioned Isla was coeliac and the server said, "that's fine" and the chef came running out saying no, we can't do gluten free at breakfast time (it was 11.30am) – we won't be back there! 
don't be afraid to be a pest and ask for new gloves to be used/ separate utensils. I did this in Subway – although the server reassured me she had just changed her gloves, I hadn't seen her so just asked if she could change them again. 
if you are at all nervous, ask for a manager to take your order. Most of the chains have that rule anyway, but it's always worth saying. If there is online ordering, I always pop over to the bar or till and mention Isla is coeliac again to the waiting staff – better to be safe than sorry
don't accept "it should be fine" as an answer. Keep pushing. And if there is something on the adult gluten free menu better for your kid, ask for a child sized portion. End of the day, allergies/ coeliac disease are serious medical conditions, and a decent restaurant should be accommodating of this! 
when the food is brought out, check for allergy flags (used by some restaurants) or it being taken out separately, or even them saying "the gluten free….". Just for that final reassurance it is certainly gluten free. At Pizza Hut & Express the GF pizza comes out on a different type of plate, so look out for that! 
Ask for spare cutlery. Especially with a kid, you will need to chop their food, or they will drop. You can't give them your cutlery, or cut their food with your knife so we always ask for extra cutlery and plates just to keep things totally separate if needbe. 
Chain Restaurants 
Pizza Hut – The kids menu is a great deal, and the unlimited salad bar is such a treat for her to choose what she wants as she can have all but 3 items in it. The gluten free pizza base is delicious, and Isla feels like it is a real treat as she sees no difference to what we get. 
Pizza Express – Again, a good deal in the kids menu. Gluten free doughballs are delicious and the pizza is pretty decent too (although a bit more pricey than pizza hut!) 
TGI Fridays  – The only item on the kids menu which is coeliac suitable is a hamburger. Isla isn't a big fan of burgers, but she likes the potato skins and nachos (both appetisers from the main menu) so gets those instead. 
Nandos  – the kids butterfly chicken, with some corn and chips or broccoli wins for Isla. She loves that she gets the same as me here. You have to order at the till so the manager can check your order, and they cook the food on a different grill. 
Wagamama – Ask for rice noodles with most dishes! Some of the sauces contain gluten, but there are some great kids options. Again, check the adult menu and if there is something your child would like there, order a kid sized portion. Our local Wagamama have been great with this.
Subway – Clearly says on their website and in the store to ask about allergens, but they had plenty of safeguards in place – different gloves, cleaning the surface and toasting her gluten free bread separately.
Edinburgh & East Lothian
Joe's Kitchen  (Ormiston) ­– A Chinese takeaway is a great payday treat for our family and Joe's kitchen does not disappoint. They have specific items in the menu which can be noted gluten free, and cook it separately. A popular place with local coeliacs with a huge selection! If you aren't near here, get a takeaway and sit in Ormiston park and eat it! 
East Coast (Musselburgh) – Gluten Free fish and chips – yes please! You can dine in or takeaway here. Isla and her daddy love a chippy so they get this occasionally as a treat. They have everything completely separate, and Isla loved hearing them call out "Gluten Free fish and chips" and knowing that was for her! 
Philly's (Edinburgh) – I'd never heard of this because it is in a business park the other side of Edinburgh to us, but we took a trip over here and it was great! Delicious food with a massive gluten free menu. 
Caprice and Crolla's (Musselburgh).  – We are lucky in Edinburgh to have two amazing Italians, both of which have been brilliant with gluten free food. The Caprice is smaller and the server was brilliant and even checked the ingredients on the olives before putting them in Isla's pasta. In Crolla's the chef waved to Isla and said "is this gluten free for you", which again made her day. 
Bread Meats Bread (Edinburgh and elsewhere) – Great burgers and every single one can be made gluten free as no gluten is used in their burger making. Isla had a hot dog and wolfed it down! 
Dunbar Garden Centre (Dunbar, East Lothain) – loads of gluten free options again. They make a mean baked potato, but also made Isla a kids lunchbox up with gluten free food. 
We have also been to Dishoom (Indian chain restaurants) and although the food was great there was some confusion over what she could and could not eat, and it was too sophisticated for her so I'd maybe not recommend it if you are a bit nervous. We managed once to get a Starbucks gluten free toastie but have never seen it again – and the gluten free options in Costa are far too fancy for Isla (or just non-existent in some branches) so we cannot go there either.
My take on coeliac disease and my mission (as a Mum)
All in all, although Coeliac disease is pretty grim, we have made it our mission to still make it fun for Isla – we cook more and show her every ingredient, so she knows it is gluten free. We are pickier when we eat out, but it's worth it for her health. Isla is a healthier, happier and more energetic girl, and we can't wait to see her growing from strength to strength now her body is repairing itself! For eating out, I'd say be confident and be bold, stick to your guns and always ask. 
Thank you
I will leave my last words to Isla when I asked her what she would say to any other boys and girls diagnosed as coeliac. She said "Gluten free food is yummy and I like cooking with mummy and daddy and when we go out for tea I like to get special gluten free food and no one else is allowed it because it is only for me. And I like pizza with olives!" 
Thank you for reading my blog and I hope you found the information I have shared useful. You can follow me on my Instagram account, @coeliacmamma.
Kirsty x
You might also enjoy reading "The Fascinating Story of Indigo at One Aldwych".