The fascinating story of Indigo at One Aldwych, and how others can learn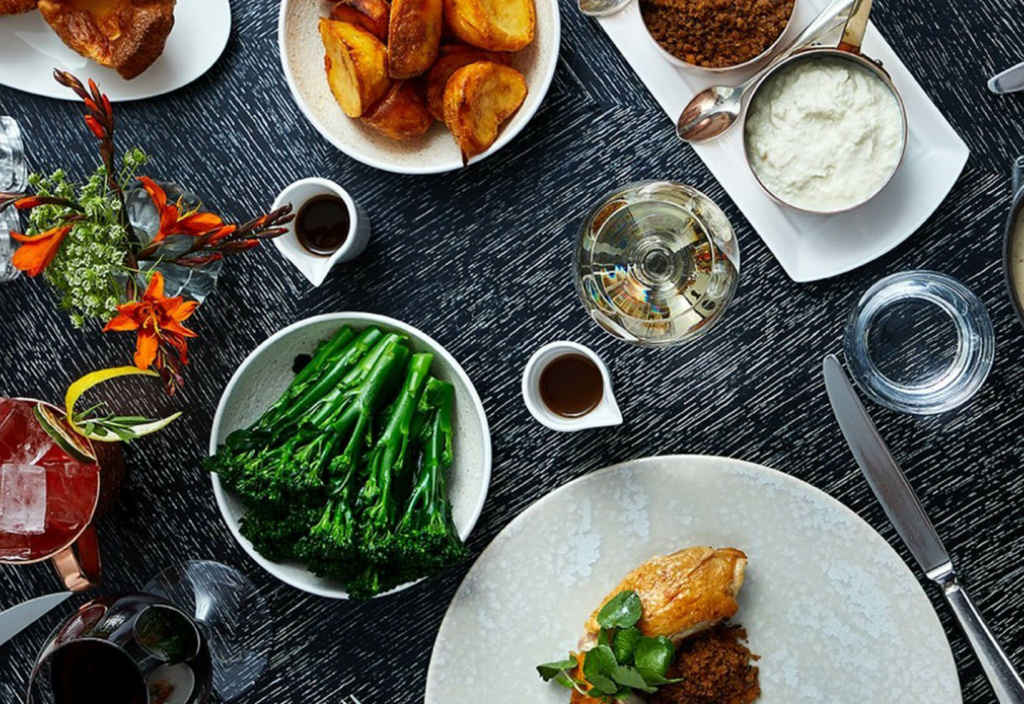 By Liljia Polo-Richards
One of the things I love the most about running Allergy Companions is that I get to discover new restaurants, hotels and cafes. I also love finding places that have something special about them and worth talking about.
A few weeks ago, I had two separate conversations where someone mentioned to me the fascinating story behind Indigo restaurant in London. For those of you who have never heard of this restaurant, you might want to know a little bit more about the venue first. Indigo is based at One Aldwych, a stunning hotel with contemporary and stylish accommodation, conveniently located in central London between Covent Garden and Chancery Lane. For those looking for a relaxing escape, there is a beautiful Spa where you can treat yourself to a range of treatments, immerse yourself in their beautiful pool or burn a few calories in their private gym.
However, I am not here to talk about One Aldwych. I am here to talk about their incredible restaurant, Indigo. On the 12th of November 2015, the Evening Standard published an article, "Top London restaurant goes gluten and dairy free… and no one notices". Yes, you can guess, this article talks about Indigo restaurant!
Prior to the public announcement on the newspaper, Chef Dominique Teague had been carefully planning for months the changes to the menus at Indigo without telling any of his customers. He wanted the food at his restaurant to be completely gluten and dairy free, a decision that was influenced partly by dietary restrictions in his own family (his wife is intolerant to gluten and his mum is intolerant to dairy) but also by the number of customers that cannot eat food containing the two allergens.
Chef Teague was particularly proud of the fact that he was able to completely revolutionise the menu without altering the taste or texture or his dishes, so much that none of his customers had noticed the changes to the menu. Although he initially faced some challenges in producing exceptional gluten free bread, the fish and chips and chocolate mousse, he proudly mentioned in the ES article that these were actually the dishes that received some of the best feedback. Following the article on the newspaper, a legend tells that the restaurant's booking went up by a staggering 25%!
Fast forward a few years, and Indigo restaurant is still receiving excellent feedback from his new and returning customers, and most importantly, it prides itself for being able to cater for people with multiple dietary restrictions and requirements. We recently received a beautiful review from Ruth Holroyd from What Allergy, who describes it as her "favourite restaurant … a perfect treat for a special meal out. They are totally gluten and dairy free and also cater really well for my nut and soya allergies. So much choice on the menu, the staff are really knowledgeable and helpful". You can read Ruth's full review here.
I think that this restaurant's story should be an important lesson to learn for many food outlets: don't send your customers away, attract more of them instead! The awful disclaimers I have seen on some restaurants' policies or menus, where diners should apparently eat "at their own risk" or where allergy diners are not catered for, should really change for good. Whilst these restaurants/cafes think they are protecting themselves by adding off-putting disclaimers, they are actually missing opportunities to differentiate themselves, in a good way. Allergy sufferers, people with coeliac disease or food intolerances, are desperate to find that new place that displays a "free from" message on a menu. If restaurants are so concerned about catering for someone with a nut or peanut allergy, for example, why not simply remove the offending ingredient? wagamama have done it, and their reputation is incredible in the allergy space… and guess what? Everybody is welcome at their restaurants, and there are normally huge queues of people outside waiting to be served. Their business has not suffered, it's booming!
The story of Indigo at One Aldwych is the story of a chef that decided to do the right thing for his customers, his business and his reputation. And it is still paying dividends.
Personally, I cannot wait to visit Indigo restaurant with my family and indulge in their lovely "Charlie and the Chocolate Factory" afternoon tea.
Sources and References: