Allergy Disclaimers When Eating Out. Have You Had to Sign One?
Guest blog
Eating out
19.09.2022
By Ruth Holroyd
Are allergy disclaimers worth the paper or iPad they're written on?
Have you ever been asked to sign an allergy disclaimer at a restaurant or pub when eating out? They're becoming more and more common and quite a few food service companies are using them, but what are they and why are they such a bad idea?
What is an allergy disclaimer?
There are lots of different kinds of disclaimers and wording used by different food service establishments, but the basic premise is that you need to sign a waiver to confirm you have understood and read the risks that are present if you eat food from that kitchen.
You often won't get to order until you've signed it.
If you eat at any restaurant using the Glass Onion app you'll likely need to sign one of these. Glass Onion, owned by Food Alert is just one of many eating out apps that are designed to make our experience easier and more streamlined, but they post problems for those with food allergies.
Here's an example of the disclaimer I signed when eating out at pub recently:
Glass Onion food allergen policy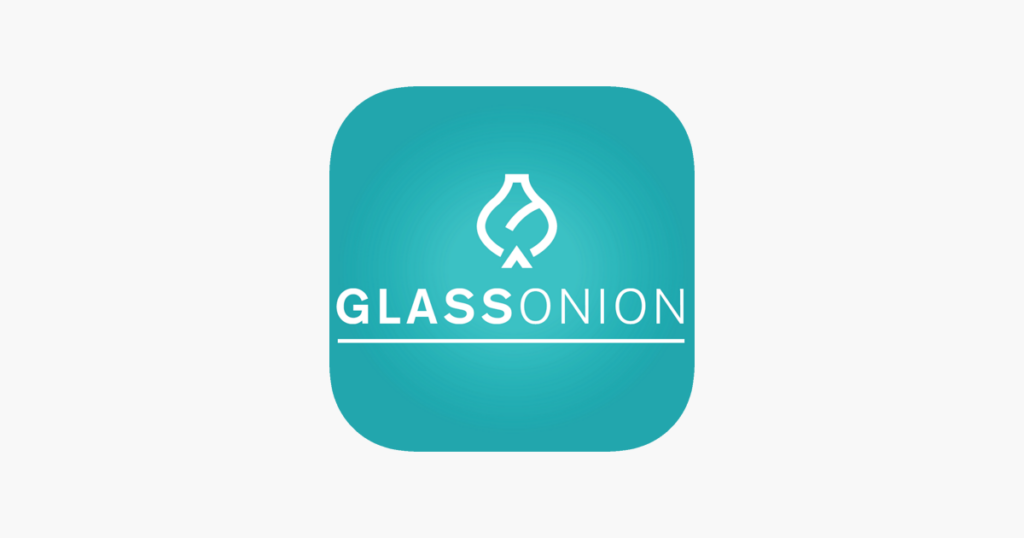 Please read the following and accept by tapping the button at the bottom
FOOD INFORMATION FOR ALLERGIES, INTOLERANCES AND DIETARY REQUIREMENTS
We are happy to provide you with information you need to make your own menu choice. We cannot recommend or tell you what is suitable for you to eat or drink. Please note that our menu descriptions do not include all ingredients or allergens. This information is subject to change and updated by our suppliers in real time. Therefore, even if you have chosen an item previously, please make sure that you check it each time you visit and always inform your server/ordering point of your allergy, intolerance or dietary requirements. If you have any questions, allergies or intolerances please let us know before ordering.
Our allergen information covers a the following major allergens: Celery, cereals containing gluten (wheat including varieties of spelt and Khorasan (kamut): Rye, Barley, Oats). Crustaceans, egg, fish, lupin, milk, molluscs, mustard, peanuts, sesame, soya, sulphites (over 10ppm) and nuts (specifically almonds, brazils, cashews, hazelnuts, macadamias, pecans, pistachios, walnuts) and products thereof.
Garnishes and accompaniments are included in the allergen information. Items that are added as self selection, choice, upgrade or swap, (e.g side salad instead of chips) must be checked and the allergen information considered.
If the food or drink is served in its packaging, we advise you to refer to the manufacturers label.
CROSS CONTAMINATION
Our food and drinks are prepared in areas where cross contamination may occur. We declare allergens if they are intentionally added to a product. Where our suppliers have indicated possible cross contamination risks, we also declare their allergen 'may contain' risks.
Our food and drink preparation and serving areas, storage areas and cooking equipment (e.g. fryers, grills etc.) may be shared and fried items containing different allergens may be cooked in the same oil. If you are concerned about possible allergen cross contamination of the food and drink you wish to consume, please ask for further information on our cooking methods and policies.
Please note that the use of the electronic allergen filter options on our apps and website will only remove items from your menu selection view that actually contain the allergen(s) as ingredients; the filters do not remove products that 'may contain' allergens.
GLUTEN FREE
Some of our brands offer a specific gluten free menu and these are accredited by Coeliac UK. Processes and training are in place to ensure that meals on our gluten free menus are gluten free. 'Gluten Free' describes foods that containing gluten at a level of no more than 20 parts per million (ppm)
VEGETARIAN AND VEGAN
Items marked as (V) are made with vegetarian ingredients and items marked (VE) are made with vegan ingredients, however some of our preparation , cooking and serving methods could affect this. If you require more information, please as the server.
Please note, some of our dishes are not available in all sites.
At the end of the process, you need to click on "Got it". Once you've clicked on that button, you get to the menu options to filter and order.
Phew, if you're still with us, well done. Imagine being given an ipad with that great lengthy document to read during a busy service. On the Ipad it went over onto two pages.
Whilst the disclaimer is quite concise and helps set out how the restaurant will handle food allergens, as an allergic diner it's very off putting.
I've seen other allergen disclaimers and not all of them are as lengthy as this one. Some are very short, but many can make the allergic diner feel like they are a bother and difficult to cater for.
Are allergy disclaimers helpful?
The opening paragraph of this disclaimer made me feel like they were covering their backs, indicating that they had done all the tick boxes and now I had to sign this document because it wasn't their fault if anything went wrong.
In actual fact, the pub where this happened had a very in-depth and succinct menu with all the food allergens marked. However, the system of filtering didn't take into account any opportunity to modify a dish e.g. have it without an allergen, sauce, side etc.
This made it very difficult initially as the statement clearly says – we can't give you any advice!
I'm sorry but I need a lot of advice when ordering my food, thanks!
In the event the staff were helpful and did give me the advice I needed, guided me to a safe option and checked with the kitchen to make sure it would be OK. I found a safe item, a chicken salad with a jacket potato, and it was tasty and enjoyable. So what's the point of making customers sign these disclaimers in the first place?
Why are companies making us sign a waiver?
I do understand why companies might think these are good idea, but disclaimers are problematic for so many reasons:
If a mistake was made, the signed disclaimer would not be legally binding and would be no protection should a case go to court
Legally they are 100% not reliable or worth doing
They make the allergy diner worry
They make the allergy diner feel unwelcome
They are over complicated
They could make people blasé, and as they are so long, people feel too pressured to actually read the whole thing
Could they make someone already feeling stressed out trust the allergen filtering and avoid actually speaking to staff?
Food allergen apps are great, but you can't trust them if you have food allergies.
Do they actually encourage staff to take less care, because they think we've signed away our rights to any extra care over keeping our meal safe?
They will put off many customers who do not want to sign a disclaimer and do not feel safe eating there
How do restaurants view these disclaimers?
I spoke to Dean Roche, Head of Supplier Quality Assurance at Mitchells and Butlers, who wrote the disclaimer I have included above.
This was shown to me at a small pub owned by Ember Inns in the Lake District, which is owned by Mitchells and Butlers. The 'dislcaimer' part of the process is editable by the food service establishment, so each company can include their own wording. Chatting to Dean, I realised that they see this as a final catch to identify allergic diners if they haven't already responded to posters, notices on menus or spoken to their server about their allergies. They realised that most of their incidents occurred when the customer had not told them about their allergies so this final part of the process ensures that the diner can see the processes and precautions that the restaurant/pub is taking to keep them safe.
Far from being a disclaimer, it's just them sharing their allergen protocol.
I think for me some of the wording made it seem like I had to sign something to confirm that I was happy eating there in the knowledge that staff would not be able to help or advise me. It's that one sentence right at the beginning that had my alarm bells ringing and got my back up.
However, now I understand why they're doing it, I see allergen disclaimers in a different light.
Not all forms that are required to be signed in a restaurant are the same. Perhaps some are in fact disclaimers, asking you to sign to say you take all the risk, but not all are. They are there also to keep us safe and in particular, people who are reticent or too shy to speak up about their allergies.
Many young adults will look at the menu and choose what they think is safe and not tell the staff they have an allergy. They are the people most at risk of reactions.
So what I'm saying is that we need to take the time to read these statements and understand what the motivations are behind them. Maybe they're not all bad.
But if you see one that makes you feel unsafe, report it to the manager and if you can find out who owns the chain, report it to head office. Suggest better wording to them that could be more inclusive and make us feel more welcomed.
What was it like having to sign one?
It certainly seemed to make what is already a complex and anxiety making food ordering scenario just way more complicated… and such a faff!
I'll be honest and own up, I didn't read it properly, I skimmed it. There was a queue of people behind me all waiting to order so I can only imagine how frustrated they were. I just ticked the 'Got it' button and concentrated on getting a safe meal. I didn't want to sign a disclaimer and already knew they were pretty pointless. It was just so long, and I didn't want to have to stand to the side while I read it and lost my place in the queue.
Maybe I shouldn't be complaining but I'd just rather we came at things from a more inclusive angle. We all know there could and probably will be allergens in the kitchen. We all know there is always an element of risk when eating out.
What we want to know is whether your kitchen is clean enough, allergens stored safely and your staff trained, knowledgeable and enabled to produce a meal that is safe for us and, most importantly, doesn't contain any of our allergens.
Having done the research and spoken to just one company about their disclaimer I now understand it from the other side. It is a huge responsibility for food service companies to keep allergic diners safe and maybe these statements are here to help them do that.
Thank you
We'd love to hear from you. Have you had to sign a disclaimer? Or did you refuse to sign it? How did it make you feel? And did it put you off eating there?
You might also enjoy reading "Heather Landex – Food Safety Expert"