The Best Restaurants and Places to Eat in North Norfolk | Holiday Guide | Allergy Companions
Travel
Eating out
19.12.2022
By Liljia Polo-Richards
The beautiful region of North Norfolk is a perfect area to visit if you want to escape from your everyday routine and urban chaos. There are so many positive factors associated with a holiday in this part of the country: the countryside, the endless sandy beaches, picturesque market towns and spectacular coastline.
For me personally, North Norfolk has a very special place in my heart. This is where our website, AllergyCompanions.com, was first conceived. Who would a thought that a bad experience at a restaurant, where food was served to us covered in nuts, would have made me and my husband James think of launching a review platform for families like ours, affected by food allergies!
This blog has a very "serendipitous" meaning – 18 months ago I probably wouldn't have been able to share my positive experiences of eating out with food allergies, and now, here I am sharing some amazing dining tips of when I visited the area with my family at the end of August this year.
Where to stay
If you are visiting the area with children, I would highly recommend booking a holiday cottage so you can enjoy a bit more space and freedom, and still venture out for lunch and dinner whenever you don't fancy cooking.
Whilst we really enjoyed our first stay in Brancaster, we secretly fell in love with the beautiful market town of Burnham Market, also known as "Chelsea-on-Sea".
Burnham Market is "a picturesque, leafy village located about 6 miles west of Wells-next-the-Sea. Long popular with second home owners with deep pockets, it has a well-earned reputation for upmarket boutique shopping. In the middle of the village there is a wide green, with a mix of traditional and contemporary shops running along either side." (wellsguide.com)
We booked our holiday with Barefoot Retreat, a holiday letting agency from the area and absolutely loved our stay in an old fashioned cottage, a couple of minutes' walk from the gorgeous children's play area. It was perfect.
Where to eat
During our seven days in Norfolk, we ate at a variety of restaurants and cafes, and had some fantastic experiences that showed us how eating out with allergies can be possible if you find the right places to eat.
Here are our top recommendations:
Burnham Market and Holkham
Socius. Voted "Restaurant of the Year, England, 2022/23", Socius is spectacular. There are a lot of ways to describe this restaurant, and for us it was simply incredible. The menu, decor, staff and experience of eating out with allergies was second to none. We were lucky to find out about Socius via a previous review and we genuinely cannot wait to return many times more next year! Our experience of eating here with the children was exceptional and catering for people like us seemed second nature to the chef and waiting staff. A well deserved five ❤️.
The Hoste. Part of the City Pub Group, The Hoste was a perfect choice for lunch and evening meals with the children, as it is located in the heart of Burnham Market and opposite the village green. On both occasions, the restaurant staff were very attentive and were happy to check all allergens for us, which put our minds at ease. What we particularly loved were the little touches. On our last night the chef made a beautiful Eton Mess with strawberries and basil, which was not on the menu. It was delicious and completely nut safe.
No Twenty9. A gorgeous, trendy restaurant and hotel in the centre of Burnham Market. Probably one of our luckiest finds in Norfolk, No Twenty9 is a must visit restaurant if you are visiting the area. The food and service were both excellent, and their attention to detail with regards to allergies was fantastic. "The restaurant is beautiful and we sat right in front of their "posh barbecue" area with the fires on, so there was a lovely and cosy atmosphere." I highly recommend booking a table, as the restaurant tends to get booked up quickly.
Courtyard Cafe, Holkham. Set within the stunning Holkham estate, Courtyard Cafe was a welcome find during our holiday. We normally tend to bring a packed lunch whenever we visit this type of venue, as you can never be sure on the food choices when you have to avoid certain allergens. We were pleasantly surprised by how knowledgeable the staff were and how much care they had taken at pre-packaging food made on site, and labelling it correctly. They were also happy to make some fresh sandwiches for us and taking all precautions to avoid cross-contamination. Holkham is one of the most incredible destinations in the area, and you cannot help but fall in love with the grounds, the deer park and infinite beach, all part of the estate. Simply breathtaking.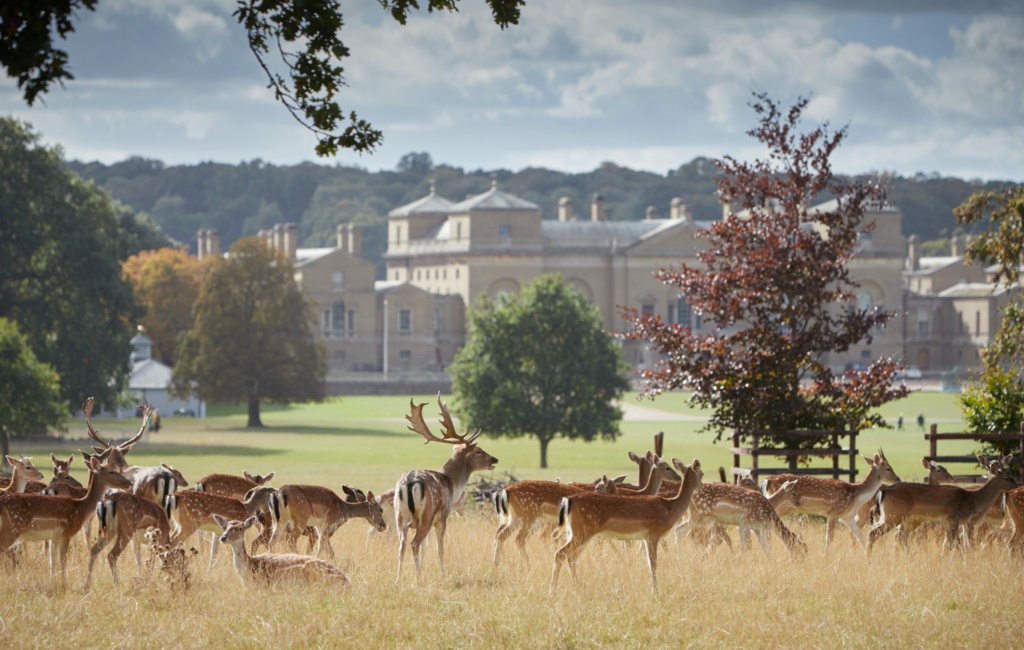 Thornham, Brancaster Staithe and Burnham Deepdale
The White Horse. "It's hard to beat the location of this combined restaurant, pub and hotel, which backs straight onto the marshes, lagoons and creeks of the North Norfolk Coast." (coolplaces.co.uk). Whether you are staying in Brancaster Staithe or driving through the area, the White Horse is definitely a restaurant you want to pay a visit to. The dining room has been finished beautifully with modern and coastal interiors, and the view overlooking the coast will instantly charm you. They will even give you binoculars so you can enjoy the views of the coastline. The first time we were due to eat at the White Horse was during the Covid lockdown in 2021 and we were so glad to be able to visit this restaurant in person and enjoy their beautiful food. "We told them about our allergies when ordering again. We had a delicious scallops dish to start and for mains we had lobster (amazing!)." For the children they were happy to adapt one of the dishes on the main menu. Overall, a superb experience.
Eric's Pizza. "Life is not about finding yourself. It's about finding pizza." A holiday wouldn't have been a holiday without an amazing pizza. Eric's Pizza is situation within the grounds of Drove Orchards in Thornham, on the North Norfolk Coast. Their unique circular restaurant provides a relaxed dining environment with plenty of outside seating space. Their pizzas are tasty and generous in size, and the staff are very clued up on allergens. A cool dining setting, especially handy if you have small children, as they have a sandy play area right outside where they can burn off their dinner!
Deepdale Cafe. Imagine being allergic to nuts and walking into a cafe that is completely nut free, by complete chance. Well, that happened to us while we were having a look at the shops at Dalegate Market. I popped into Deepdale Cafe on the off chance they had some safe options for us, and noticed a little sign on all their food that said "nut free". After speaking with the manager, they confirmed that all of their food is completely nut free. Our little boy was over the moon, as he was able to taste his first ever cake in a cafe. Lots of dairy free and gluten free options too!
East Coast Gelato. A holiday wouldn't have been a holiday without a lovely ice cream to enjoy on a warm day. Well, when you have a food allergy finding a safe ice cream is not always easy to do. After doing a bit of research, I came across East Coast Gelato, a local ice cream company. I spoke to the owner on the phone, who explained that their ice cream is completely peanut free due to an allergy in the family, and although they use some nuts in their ice cream, great care is taken when preparing the other flavours so it can be safely consumed by people with a nut allergy. The nearest parlour to us was in Thornham and their ice cream didn't disappoint. It was creamy and tasty, and the manager took every precaution when serving our ice cream. An amazing find if you are an ice cream lover like us.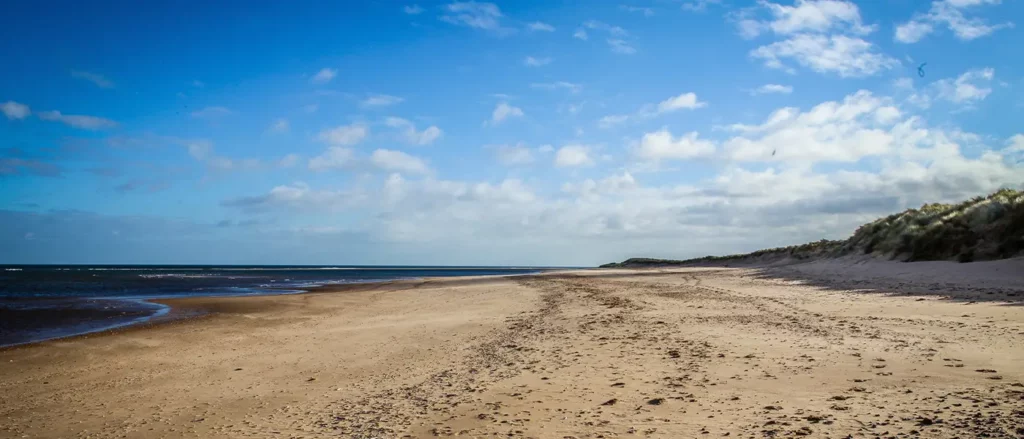 Food for thought!
I hope you found this blog and recommendations useful, and it's given you some food for thought (no pun intended!). North Norfolk is a beautiful area to visit and it is now one of our favourite holiday places in the UK.
Norfolk is where our journey with Allergy Companions started and I wouldn't be here writing this blog if it had not been for that one bad experience that sparked our motivation behind the website. Each and every review on this platform is there to help and inform you, and to offer information to other diners and families looking for options on where to dine with allergies.
Thank you
Thank you for taking the time to read this blog. If you have any suggestions on topics you would like us to cover, please get in touch.
You might also enjoy reading Nut Free Restaurants and Cafes.