Where to eat in Cheltenham
Eating out
Travel
04.03.2022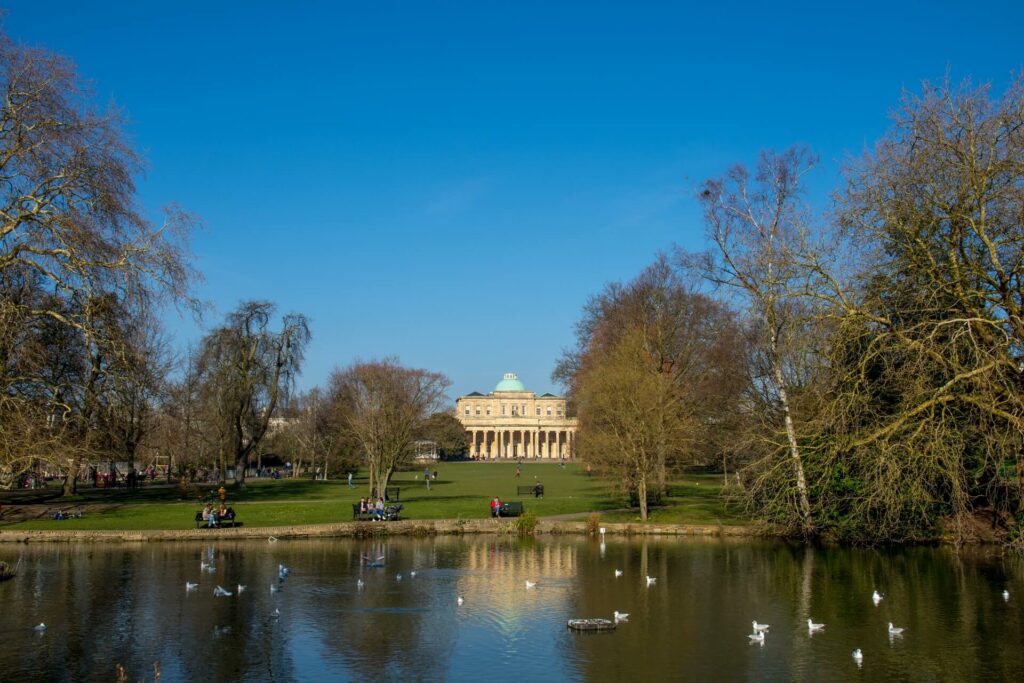 By Liljia Polo-Richards
Are you thinking of booking a weekend away soon? Are you stuck for ideas and don't know where to start? Cheltenham might be a great option for you to consider.
As the website Visit Cheltenham describes it, "(…Cheltenham is) A wonderful mix of the traditional and the new, Cheltenham nestles against The Cotswolds as the perfect place to unwind and refresh your mind, body and soul."
I have visited Cheltenham numerous times, pre-kids and post-kids, and cannot recommend visiting this beautiful town enough. It's gorgeous mix of regency buildings and Cotswold's stone dotted around the town makes it a very attractive place to visit, and there is plenty for you to do compared to some of the small Cotswold villages.
The reason for writing this blog is to offer you some inspiration for a weekend away and to share some recommendations on where to eat while you are there. Like you, I am always really careful when selecting restaurants and places to eat out, as both my children have a food allergy (tree nuts and fish), so I hope you enjoy reading my suggestions and why I enjoyed them so much.
What I did prior to booking our break
The last time I visited Cheltenham was just before the Pandemic started (sorry to mention the "P" word!), so I was not sure what was still open and if the places we had tried previously were still a good option for us. I didn't quite know where to start…
I came across a review on our website of the Five Alls, a lovely pub on the Bath Road that opened its doors a couple of years ago. The review really praised them on their great communication and their allergen information, which helped the family choose suitable dishes for their allergies.
This review very much demonstrated to us the importance of using our website not only to browse information, but to also try and review places that have been recommended by other people. We all have different viewpoints, experiences and allergen profiles, so it is really important to share our own personal experiences too!
I also did a bit of research on restaurants that had a good reputation, such as No.131 and the Victoria's restaurant at the Queens Hotel. I called them in advance to understand how they deal with allergies, their menu options and generally get a feel for how they would look after us. They were able to answer all my queries and gave me the confidence that they had good processes in place to be able to cater for me and my family.
If dining out with allergies is a new concept to you and would like some tips on what questions to ask and how to spot a restaurant that takes allergies seriously, please check out our Eating out with allergies guide.
Our top recommendations in Cheltenham and what we loved
As you will have guessed, we ended up trying the three restaurants mentioned above… and did not regret it!
The Five Alls – "… We went on a Sunday – they have an amazing menu where you can choose your main and then you select a variety of sides, all of which were super tasty! Their roast potatoes are the best we ever tasted 😋. This place is a really hidden gem and will definitely return next time we are in Cheltenham!". The food offering is very innovative, and it's guaranteed to satisfy all your food cravings! Instead of offering traditional pub food, their menus are all based on the concept of small plates from around the world.
No.131 – "The place is beautiful – they've created a gorgeous covered outdoor garden with fairy lights all over their plants and trees, which has created a lovely relaxing atmosphere. (…) We had a couple of different people serving us during the evening, and at no point we felt that there was a break-down in communication – they were all able to look after us perfectly and answer any questions we had about the food, and ensure that no food had traces of the food the kids are allergic to. We loved our dining experience here and will definitely return!". The menu at the restaurant is extensive, and has many options and dishes inspired by different cuisines. The restaurant is trendy and right in the heart of Montpellier. I would recommend avoiding Friday and Saturday evening as it tends to be quite busy and noisy!
Victoria's at the Queens Hotel – "We booked to go to Victoria's, the restaurant inside the Queens hotel, for afternoon tea (…). A couple of days before our booking I popped in to speak to the manager – he kindly had a conversation with the chef, who was more than happy to ensure we could have a nut free afternoon tea. When we arrived on the day, the restaurant staff had all our details and informed us that the cakes and food had been made especially for us so we could enjoy them safely. We couldn't believe our eyes when the food arrived – the chef had made a huge cake covered in berries and fresh cream, all for us to enjoy! the scones and sandwiches were all lovely (they were also happy to change the original ones) and we even ordered more as our son was enjoying them so much!". We visited the restaurant in December 2019 and had a wonderful experience, and were so pleased to learn that standards hadn't dropped, and that customer service was still amazing.
Pizza Express – "Pizza Express is always a reliable option, as we know our children can eat safely here. We had a takeaway pizza, as the kids were suddenly hungry. The guy who took our order could have paid a bit more attention to my requirements – I understand that they have no concerns for someone with a fish or nut allergy, but I had to really push him to mention our allergies to the kitchen (which is right next door to where you order)." If all you want is a quick pizza and an extensive allergen menu, then Pizza Express might just do the trick. The service could have been better but at least my kids were happy!
These recommendations are not the only ones available on the website, so please make sure to check out all the review for Cheltenham.
The beauty of the Allergy Companions website
When I first launched my website in October, I always wanted Allergy Companions to be a useful resource for people affected by food allergies, intolerances or coeliac disease. I wanted it to be a place where my community would want to share their experiences of eating and dining out, so that their reviews would help someone looking for recommendations in a particular town or area find suitable options. Equally, my hope was that if someone browsing through my website found a particular recommendation and ended up eating at that place, they would then share their own experiences with other people.
Having recently planned my own weekend away with my husband and children, I appreciated so much finding a useful review from another person (another allergy sufferer), as I would have never known that the Five Alls existed or was so good with allergies.
If you do end up visiting Cheltenham, or any other restaurant listed or not listed on my website, please take the time to submit your review. Sharing is so important, and it is the only way for this resource to grow and to be useful to so many people. Four months after launching, the website is already an incredibly useful platform for so many people and it is giving families and individuals the confidence to eat out.
Thank you so much for taking the time to read my blog. I hope it has given you some inspiration if you are planning a weekend away, and I truly hope that if you end up visiting Cheltenham our recommendations are exactly what you were looking for.
If you have a town, city or county you are particularly fond of, and would like to share your experiences with our users, please email me at hello@allergycompanions.com.
You might also be interested in reading "Our ratings explained"