Where to eat in Birmingham| Restaurant Guide| Allergy Companions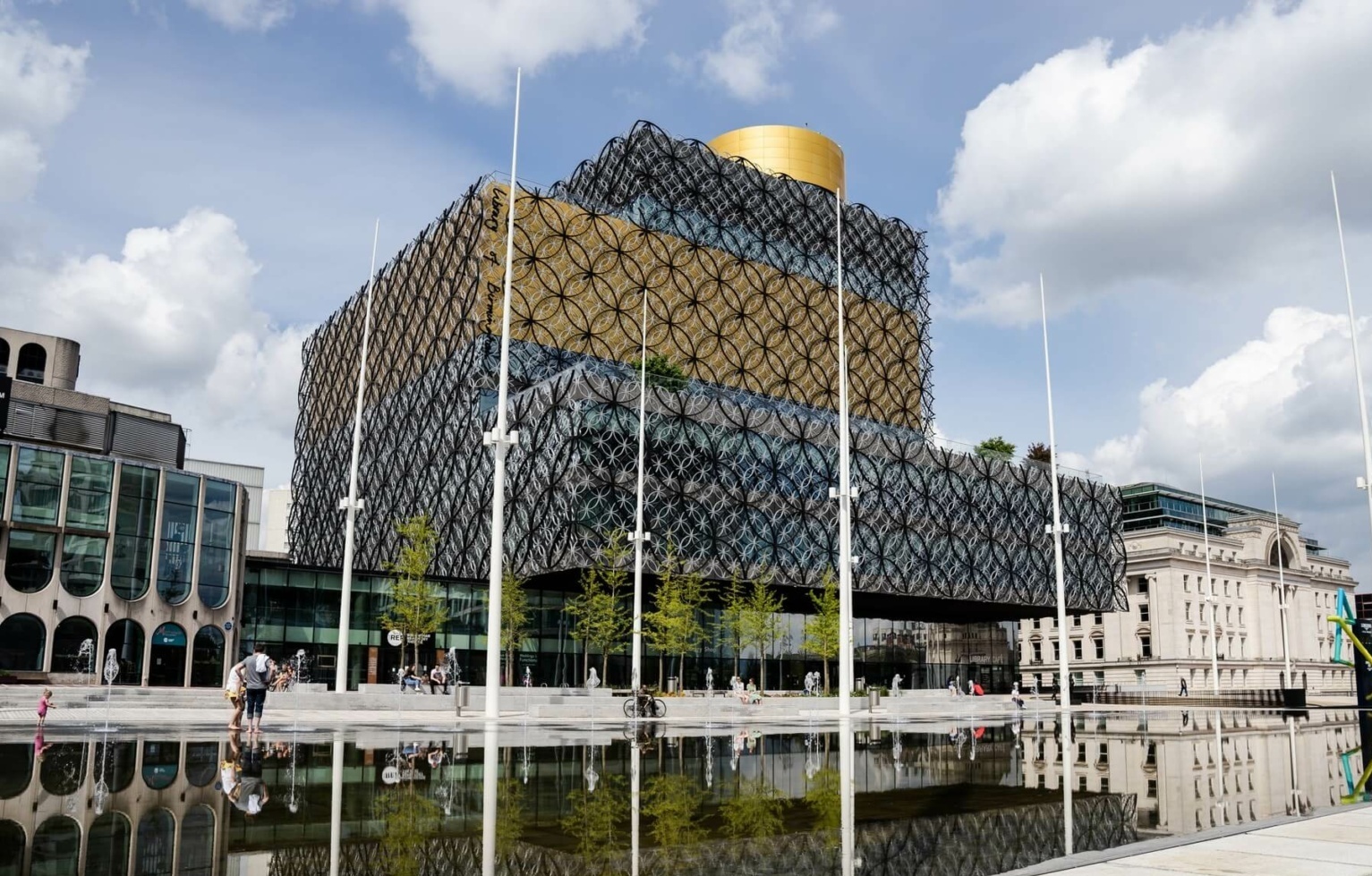 By Liljia Polo-Richards
Have you ever visited Birmingham or has it been years since you last visited the city? The Birmingham dining scene has grown and evolved over the last ten years, with five restaurants now proudly displaying their Michelin star on their windows, and ten more being recommended by the Michelin guide for their great cuisine.
Birmingham has a special place in my heart – this is where I went to University (I attended the University of Birmingham between 2003 and 2007) and where I met my husband James while I was doing my Masters degree and he was studying to become a lawyer. Yes, it was a long time ago! After University, James and I lived and worked in Birmingham for a number of years before moving to Warwickshire; therefore, we have lots of fond memories of living in the city, and so I really wanted to write a blog about a place where I spent so many years of my life.
You probably will have heard that the Commonwealth Games are taking place in Birmingham this summer, between the 28th of July and the 8th of August, so this might be your chance to mix some sport watching with some lovely dining experiences. Whilst Birmingham overall has a great dining scene and a lot of choice, I have picked a few venue options that have been reviewed on the Allergy Companions website, and that I think would offer different cuisine types and menus for people with a variety of dietary requirements.
Things to do in Birmingham
Although I could spend my days talking about food and where to eat in Birmingham, I think it would probably be useful if I inspired you with some things to do if you are planning to spend a weekend or few days in the UK's second biggest city.
Victoria Square – Victoria Square is a pedestrianised public square in Birmingham, and it is home to both the Town Hall and the Council House, and directly adjacent to Chamberlain Square. The square is often considered to be the centre of Birmingham, and is the point from where local road sign distances are measured. It is a short walk from St. Philip's Cathedral on Colmore Row and is on the main pedestrian route between the Bull Ring and Brindleyplace areas (Wikipedia).
The Library of Birmingham – The ten-level Library shares a spacious entrance and foyer as well as a flexible studio theatre seating 300 people with the Birmingham Repertory Theatre. Sited in Centenary Square, along with The REP and Symphony Hall, forms a new cultural heart for the city. An outdoor Amphitheatre, surrounded by wild flower planting, in Centenary Square provides a performance space for music, drama, poetry reading and storytelling. There are two outdoor garden terraces, children's spaces and a panoramic viewing gallery at the summit, where visitors are able to enjoy stunning views from one of the highest points in the city (Visit Birmingham).
Brindleyplace. Brindleyplace is a large mixed-use canalside development, in the Westside district of Birmingham, England. It was named after Brindley Place, the name of the street (in turn named after the 18th century canal engineer James Brindley) around which it is built. It was developed by the Argent Group from 1993 onwards. In addition to shops, bars and restaurants, Brindleyplace is home to the National Sea Life Centre, Orion Media, Ikon Gallery of art and the Crescent Theatre (Wikipedia). A lovely area to visit, especially on a sunny day.
Birmingham Hippodrome. Over the last couple of years, the performing art industry has felt the terrible impact of the pandemic, so why not try to enjoy one of the many brilliant shows the Hippodrome has to offer? I used to regularly attend the theatre to go and see the Birmingham Royal Ballet, so I would definitely recommend checking out their schedule before you book your visit to Birmingham.
Mailbox for some luxury shopping… or window shopping, whichever one suits! If the Bullring is too vast and busy for you, you might enjoy the quieter environment of the Mailbox, also home to the BBC Birmingham studios and BBC Visitor Centre. "Whether you want to update your wardrobe, change your hairstyle, see the latest blockbuster, catch up with friends or enjoy a luxurious city staycation, the Mailbox has everything you need and more (Mailboxlife).
Jewellery Quarter. Whether or not you are planning to buy some jewellery while you are visiting Birmingham, the Jewellery Quarter is a fascinating area of the city that I would urge you to visit, as there is no place like it anywhere in the country, or arguably, anywhere in the world. "The Quarter contains one of Europe's largest concentration of manufacturing jewellers. Combining the very best of traditional craftsmanship with innovative designs and high-quality materials, they create beautifully crafted custom jewellery. Home to a community of independent makers, a flourishing food and drink scene and a heritage that attracts visitors from far and wide; the Jewellery Quarter has established itself as a global destination."
If you are looking for somewhere to stay, we have teamed up with the guys at Bloc Hotel Birmingham to offer you a 10% off your room or apartment. Click here to access their website and the pre-populated discount code, AC10.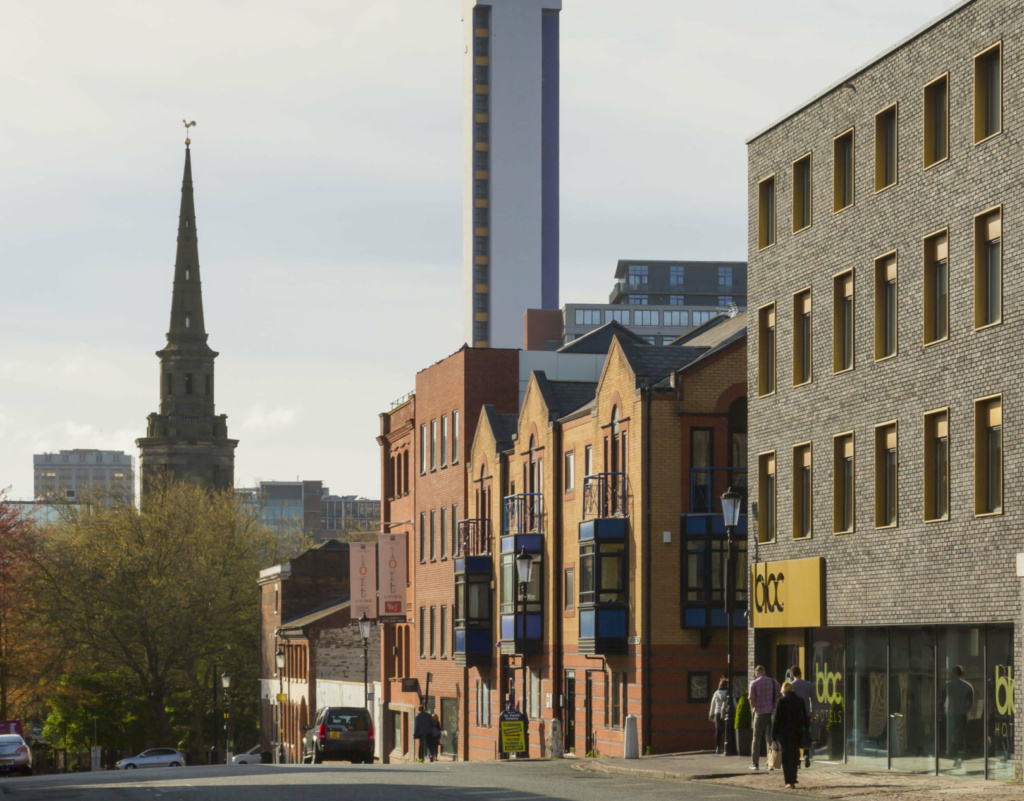 Our restaurant recommendations
From experience, you don't necessarily want to eat fine dining food for lunch and dinner when you are away for a weekend, so I have tried to offer some balanced recommendations to keep your interest and appetite going for a few days!
If you want to see all the reviews that Birmingham has received so far, please visit the Birmingham page on our website.
Things to take away from this blog
Birmingham is the second biggest city in the UK, with many attractions to visit, an amazing shopping scene and many fantastic restaurants. With the Commonwealth Games taking place this summer, it might be a great time to explore the city, do some sport watching and enjoy what this incredible city has to offer.
I have given you some tips on where to eat, based on our personal experiences and the reviews received from our community, which I hope you will find useful. Don't forget to refer to our dining out with allergies guide, if you want to make sure the restaurant you are booking is right for you. The reviews on the Allergy Companions website are there to offer you some restaurant options; however, as all of our experiences and dietary requirements are different, it's always important to make an informed decision based on your own personal preference.
If you decide to stay over, why not take advantage of the fantastic discount code offered by Bloc Hotel!
What you can do next
If you have found the information in this blog helpful, or you know someone who is looking for some inspiration for a weekend away, please share this page with them. Please email me at hello@allergycompanions.com if you would like to share any additional tips or information, or if you are a food venue and would like to showcase your allergen care and knowledge on our website.
If you have visited any restaurants, cafes and food venues in the Birmingham area, please don't forget to share your review on the website!
Thank you for taking the time to read my blog ❤️
You might also enjoy reading one of our guest blogs "Life with coeliac disease, and a son with egg allergy"