Travelling with Allergies | Costa del Sol | Allergy Companions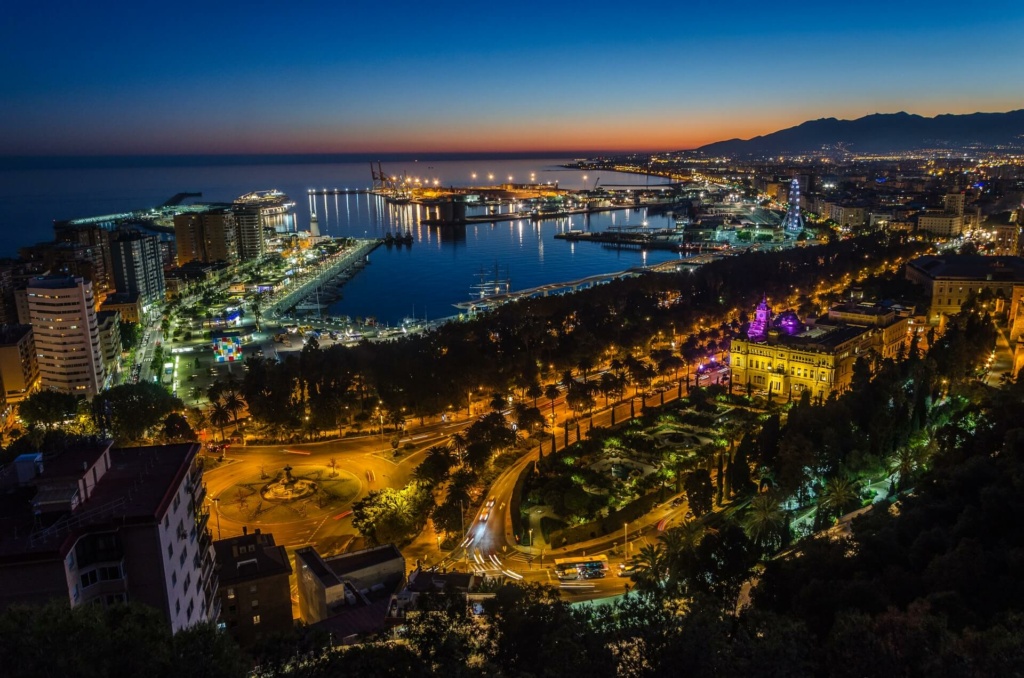 By Jay Dickens
The Costa del Sol is one of the most popular travel destinations in Europe for families, couples, and young travellers. It offers outstanding beaches and almost year-round sunshine in Southern Spain.
Whether you are travelling here to relax on the beach, enjoy the excellent food, experience the vibrant nightlife, or play golf, the Costa del Sol is the perfect place for a family friendly getaway.
It's no surprise that summer 2022 tourism figures are set to be back on course, with families and travellers returning to the Costa del Sol now that Covid travel restrictions have all been eased.
I live in Malaga with my seven-year-old peanut anaphylaxis son, so we are up to speed with allergy friendly places across the Costa del Sol. We have also travelled through numerous airports including London Gatwick, Southampton, Bournemouth, Malaga, Madrid, Cancun, Istanbul, and Dubai – so when it comes to an airport trip, we are typically well practiced.
My top tips
With that in mind, here are my top tips for less stress when travelling with allergies:
Advise the airline when booking your flight – they will prepare you a separate meal or advise the cabin team about your allergy. You can also be doubly prepared by advising staff about allergies when boarding the plane.
Passing through security – be prepared! Have all your medication in a separate bag to your liquids and make sure that this is already bagged and easily accessible to make it as smooth as possible. Baby food, milk and bottles are allowed at most airports, they will be put in a separate scanner. I recommend having a little separate hand luggage for your child with all their items such as snacks, medication, toys and tablets (iPad etc) and use the family sections whenever you can. This will avoid the tutting from other impatient travellers – yes, we can hear you and it's not helping!!
Pack your own snacks – bringing your own will mean no risks and save you a small fortune. You will have to buy your liquids once through security, but most airports have water fountains to fill your bottles on 'the other side.'
Directions and doses – in with your medication I recommend having a letter, or if you are super organised a laminated card, with your allergies listed and your medication including how to use them. This is especially important if you are travelling alone.
Wear a medical ID – this is a no-brainer and most of you reading with have some sort of medical ID, wrist band or stickers on children's bags – check out @allergypenpals on Instagram.
Do your research – if the country you are travelling to is not English speaking, prepare some flashcards or add into your phone phrases like the below translated into Spanish:
"I'm allergic to …… – Soy alérgica a…… "
"Does this contain. .? – ¿Esto contiene. . ?"
"Please call me an ambulance" – "por favor llámame una ambulancia."
"My medication is in my bag" – mi medicamento está en mi bolso."
"Please help" – "por favor ayuda."
You can also purchase the Equal Eats travel cards and use the discount code found here.
Allergy Friendly Family Restaurants – Costa del Sol
My son's allergy is only peanuts, so it was difficult for me to give an honest restaurant recommendation for other trickier allergies such as wheat, eggs, and dairy. I have used the power of social media for real recommendations from real allergy suffers and here are the results:
Celicioso Marbella – a gluten-free space for celiacs offering them a place where they feel integrated and can order any dish on the menu. The gluten-free pastry shop has become a benchmark for a healthy and gluten-free restaurant. All dishes are made with natural ingredients and top-quality raw materials to provide customers with the best dishes.
Kiddo Family Lounge – All staff are fully trained in basic first aid training and the menu has all allergy information fully labelled. Julia the chef can adapt the menu to suit the needs of the client and they provide parties to suit any allergy.
Starbucks – Starbucks I can personally vouch for, as they have a very easy to use multi language link that shows the allergens in all of their products.
Hustle n Flow – They have four locations from Marbella to Gibraltar and offer a flexible menu, with vegan and gluten-free alternatives for EVERYTHING, which means you can make every meal the way you like it and it's all delivered in a fun and vibrant atmosphere.
Golden Stacks – This is one of our personal favourites and is located just outside of Malaga centre. Their products are highly customisable, and they have broken down the allergens by ingredient. They offer gluten-free, lactose-free and/or vegan dough.
The Boathouse, Calahonda – Amazing fish and chips which come highly recommended, with both gluten & gluten-free to order and all cooked separately.
Cafe Colombia Cocina y Fusion, Calahonda – Their menu is 90 per cent gluten-free and dairy-free and 90 per cent nuts-free. They even use separate oil in case of using gluten. "Most of our customers have gluten intolerance or allergy, we do really care of our customers health."
The Far Post Calahonda – This is a small cafe bar, so although it does not have facilities to have a separate prep area, they say they do try to accommodate any gluten-free requirements and the majority of the food is homemade so you can check about the ingredients.
Top 14 allergen in Spanish
Here are 14 allergens translated into Spanish for your trip to the Costa del Sol:
Celery – Apio
Gluten – gluten
Crustaceans – Crustáceos
Eggs – Huevos
Fish – Pescado
Lupin – Lupino
Milk – Leche
Molluscs – Moluscos
Mustard – Mostaza
Nuts – Nueces
Peanuts – maní / cacahuete
Sesame seeds – semillas de sésamo
Sulphur dioxide – Dióxido de azufre
Soya – Soja
Another item you may come across in Spain when checking labels is "frutos secos" – this means dried fruits and nuts.
Thank you!
I hope you have enjoyed my blog and I am happy answer any questions you may have – please check out my Instagram page and feel free to get in touch.
You might also enjoy reading our Trieste blog.