First time travelling abroad since my Coeliac diagnosis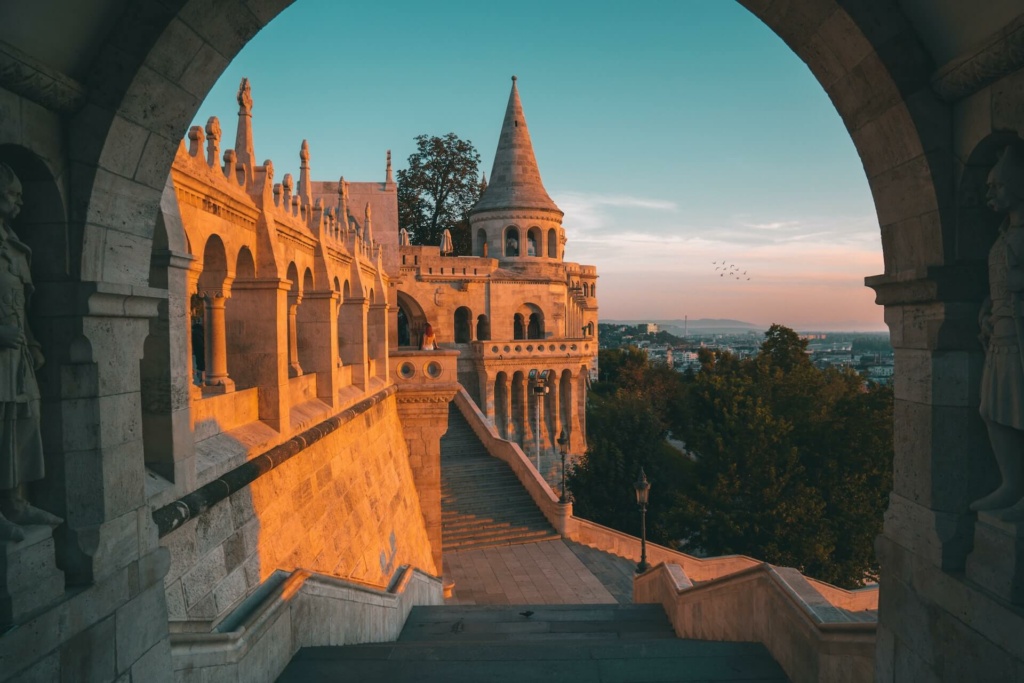 By Karam K.
This year, I went on my first holiday since my Coeliac diagnosis, and I chose the beautiful city of Budapest. I'd never been to Hungary before, and I definitely cannot speak a word of Hungarian, so I was extremely nervous!
For people with Coeliac Disease, eating out itself can be incredibly scary, and in a different country with a different language it can be even scarier. Even if something is labelled gluten free, it might not be safe for someone with Coeliac disease because of the risk of cross contamination – the oil might be used to fry gluten containing items, or the same equipment might be used for gluten and gluten free items.
Even a few crumbs can be harmful for someone with Coeliac Disease. For a lot of us, eating at home takes away the stress of being glutened, and for me, being glutened means feeling sick, being bloated and having awful stomach pains, and of course the long term damage to the gut. 
Flying to Budapest
The airport was probably my worst experience of being gluten free so far! Past security, your options are limited, and although there are restaurants with gluten free options, they all told me the risk of cross contamination was too high.
Luckily, I managed to find one gluten free option of an egg mayo sandwich in Boots. In future I'd take a packed lunch.Thankfully my experience in Budapest was mostly positive and I didn't get glutened, thanks to the snacks in my bag and a Hungarian Gluten Free Restaurant Card (continue reading for more information on this).
My top tips
Here are some of my top tips for travelling with Coeliac disease abroad:
Contact your hotel in advance to discuss your food requirements and find out if they're familiar with it and able to cater for someone with Coeliac Disease. If they are, this will ensure you have a reliable safe option and take the stress out of having to find a suitable restaurant. My hotel didn't have many GF options, but they were happy to make me grilled fish or chicken with fries/vegetables/salad. 
Do your research – there are lots of great gluten free blogs that cover various different countries – I used mygfguide, wheatlesswanderlust and happyceliac. The blogs are really helpful but you'll also have to do your own research because a lot of the places I'd seen online were too far from my hotel/places we were visiting. I'd suggest making your own Google Map, marking your hotel and places you want to see, and then putting in GF places that are near – this sounds like a lot of effort but it will save you so much trouble when you're there. 
Take a packed lunch for the airport because there usually aren't many GF options available.
Screenshot or print out a Gluten Free Restaurant Card from celiactravel.com. The card details food requirements for Coeliac Disease and you can choose from 63 different languages! Cards are free on this website, but if you can, please do donate!
Take lots of snacks to keep you going in case you can't find a safe meal. 
Learn the word for gluten free and look out for it on food packets. I couldn't tell you how happy I was seeing the word "glutenmentes".
Find a supermarket that stocks gluten free food. I took snacks from home in my suitcase, but got through them very quickly so supermarkets were a lifesaver. I found that Aldi have a fantastic range of gluten free breads, baked goods, biscuits, cereals and bars. Spar and Prima also had a good range of Schar and other gluten free brands.
Be kind to yourself! It was difficult not being able to try the little cakes and breads in Great Market Hall when all my family were, and the chimney cakes looked and smelt incredible. Treat yourself to something else… the Hungarian wines are gluten free!
Thank you
Thank you for reading my blog and I hope it has given you some useful tips for travelling abroad with coeliac disease.
You can also follow my Instagram page, where I share my experiences of eating out and brands I love.
Karam x