Salcombe Dairy Partners with Allergy Companions
Brands & products
13.10.2022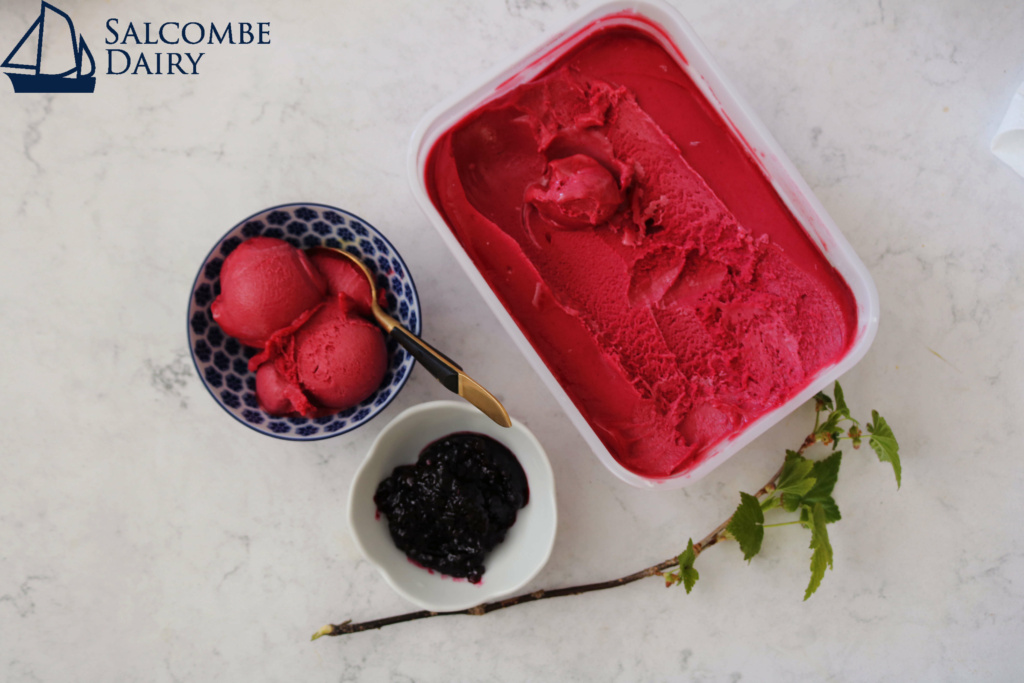 By Lucia Bly
With over 60 prestigious food and drink awards to its name, Salcombe Dairy is located near the beach in glorious South Devon. For over forty three years, their alchemistic nut-free factory has been making not only sumptuous ice creams, but now utterly decadent dairy free ice creams, luxurious sorbets, as well as a wide range of allergy friendly bean-to-bar chocolate, which is already a global award-winner in its own right.
"Taking a meticulous and exacting approach to creating allergen friendly foods is simply not enough" explains Lucia Bly, Creative Director at Salcombe Dairy. "We go the extra mile to ensure that our free-from ice creams and chocolates taste every bit just as luxurious. I once ate a vegan cake that tasted like cardboard, and vowed from that day that Salcombe Dairy's free from foods would never ever compromise on taste and texture, they had to be standalone moreish. "
Although the team, products and flavour portfolios have grown over the years, Salcombe Dairy now makes a staggering 50 flavours, the philosophy of 'quality without compromise' remains at the company's core.  Just like on the day it was founded, whole milk still arrives at the dairy straight from the same local farm first thing every morning as does the Devon double cream, fresh from the creamery.  The team are also exceptionally proud to still use the same base ice cream recipe created back in 1979 with only the finest ingredients added, such as Arabica coffee and Alphonso mangoes, to create the amazing flavours Salcombe Dairy has become renowned for.
Quality is key to everything Dan, Lucia and the team do.  Unlike many ice cream producers they don't homogenise the milk; instead, they use a natural seaweed extract as a stabiliser and every single one of their delicious flavours is free from gluten, egg, nuts, artificial colours and flavourings.  It's this dedication and attention to detail which has seen Salcombe Dairy achieve esteemed awards from Great Taste, Food Drink Devon and Taste of the West and maintain longstanding relationships with their many customers.
2018 saw the business add another string to its bow and after a family trip to Peru and Costa Rica, where Dan, Lucia and the family visited a cocoa plantation, they returned and set about launching a bean-to-bar Peruvian chocolate range.  Rich in rainforest flavours yet hand made in Island Street, Salcombe, the whole range of chocolate bars, truffles, Easter eggs and advent calendars is entirely nut free, gluten free, palm oil free, soya free and egg free, with a wide dairy-free range of options available too. Allergy Companions is the much-needed Tripadvisor resource for those families with allergies, and Salcombe Dairy are delighted to be partnering with Allergy Companions to secure some much needed joined up thinking in a patchy field of allergen information across the UK.
In house allergen and regulation compliance expert at Salcombe Dairy, Hayley Rutherford is available to answer any questions from the Allergy Companions community. "It's always best to drill down and check what's in products, and we're pioneering clarity of ingredients in food. Do feel free to email me (hayley.rutherford@salcombedairy.co.uk) if you have any questions whatsoever about our ice creams or chocolates – I'm more than happy to help."
As a family owned business, managing director Dan Bly, his wife Lucia and their four children are all actively involved in the business, from tasting and new product development, to shops and shows. The Boscawen family have for the past twenty years been taking Salcombe's favourite brand to London and the South East. Employing fifty staff, Salcombe Dairy now boasts four South Devon premises including an ice cream and chocolate factory shops on Island Street Salcombe, ice cream parlour at the Boat Float, Dartmouth and a beach hut kiosk on Kingsbridge Quay. The products are in demand online, and innovative dry ice and recycled denim packaging has made it possible to post both the ice cream and chocolate, pretty much to any doorstep in the UK. We're delighted to be partnering with Allergy Companions as one of their Star Brands and Full Member, ensuring everyone can enjoy great tasting ice cream and chocolate, even if they have complex allergen requirements.
To order allergen-friendly ice cream or chocolate online visit www.salcombedairy.co.uk, or follow Salcombe Dairy on Instagram.
Thank you
Thank you for reading this article. If you would like to know how to partner with us, either as a food venue or brand, please email us.