Our Allergy & Free From Show Competition | How to win| Allergy Companions
Brands & products
Competition
05.11.2022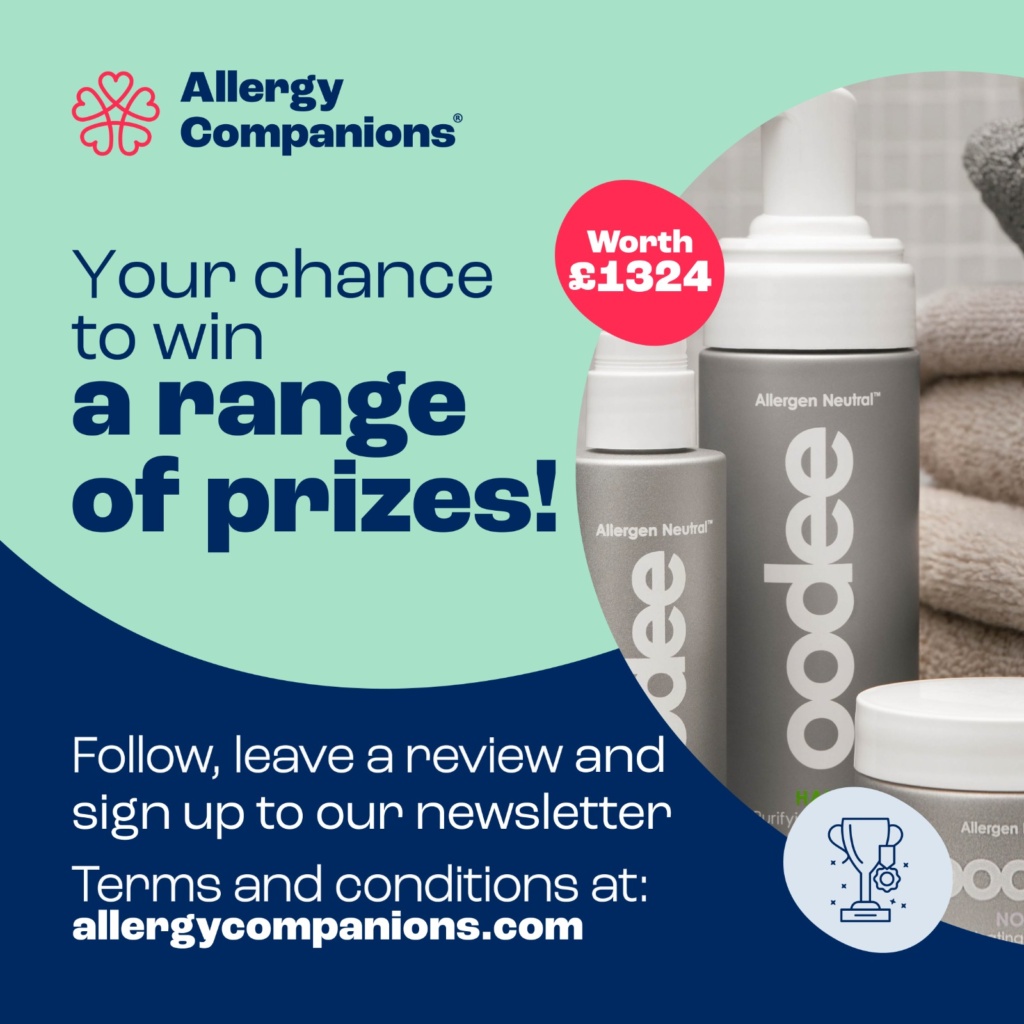 ✨ In light of the Allergy & Free From Show we are giving 3 lucky winners the chance to win the following:✨
1st Prize:
– A year supply of @oodeeskin, worth £1152.
2nd Prize:
– £50 voucher for @angelicfreefrom.
– 2 cakes of choice from @justlovefoodcompany.
-"The Friendly Baker" cookbook by Lucy Parr, @lucysfriendlyfoods
3rd Prize:
– £40 bundle by @gooditsglutenfree.
– 2 @equal_eats travel cards of your choice.
– @allergypenpals bundle (allergy tag, keyring and sticker sheet)
All of these brands are amazing at creating a more inclusive environment and life for people with allergies, coeliac disease and intolerances – for a full list of ingredients or for any specific questions please visit their websites or contact the team.
In order to be in for a chance to win, please follow the below rules (we'll check 👀):
✅ Follow us and all the brands listed above.
✅ Visit AllergyCompanions.com to leave a food review – once you've left a review, please comment below with the name of the venue you've reviewed (each review counts as one entry),
✅ Sign up to the AllergyCompanions.com newsletter (which you can do automatically when you leave a review),
✅ Share to your story for an extra bonus!
The competition will run between the 5th November and will end on the 15th of November, with the winners being announced on the 16th of November.
For full Terms & Conditions: https://www.allergycompanions.com/competition-terms-and-conditions/
This competition is not run in affiliation with Instagram or Facebook.