Enter our latest competition | Your chance to win some allergy friendly treats | Allergy Companions
Brands & products
Competition
09.10.2023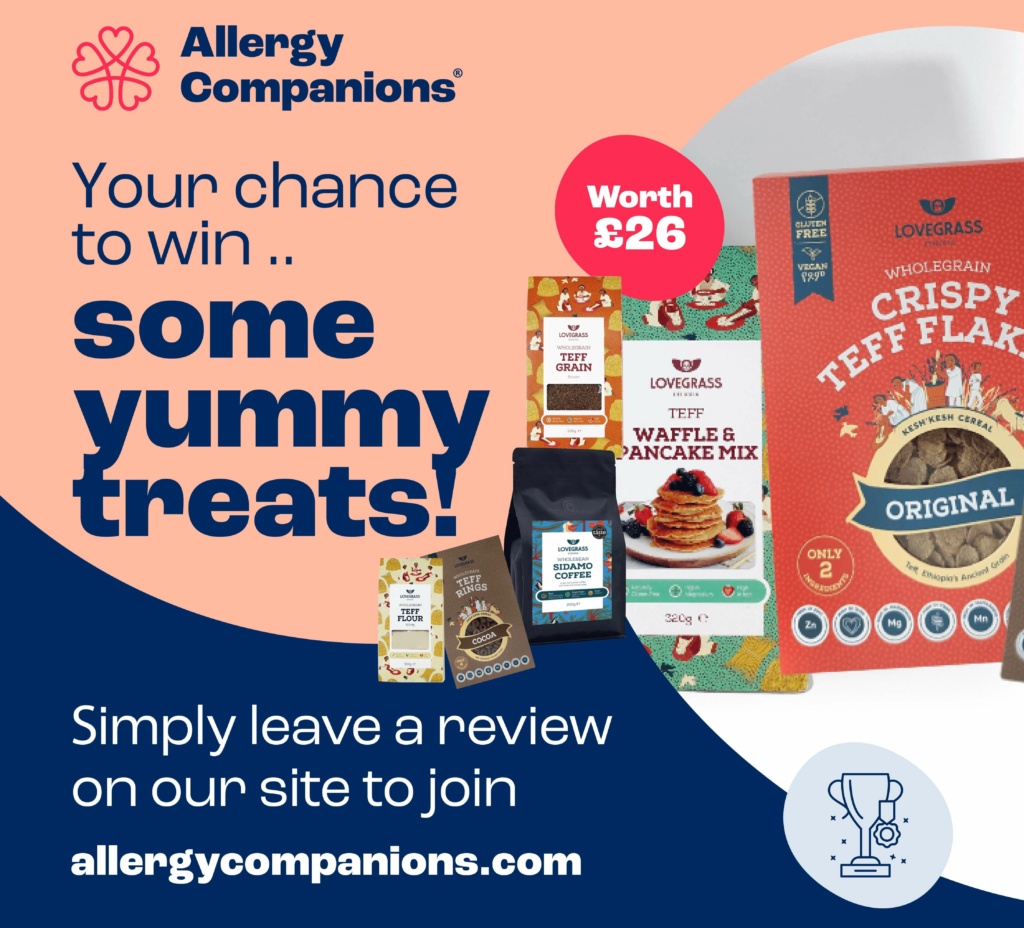 This month, we are giving one lucky winner the chance to win the following yummy allergy-friendly treats, worth £26:
A Lovegrass hamper delivered in their tote bag, which includes:
Wholegrain teff cocoa rings,
Wholegrain crispy teff flakes,
Pancake and waffle mix, white teff flour,
All the products included are free from all top 14 allergens (no may contains), apart from the pancake and waffle mix as it contains egg*. For more info, please contact Lovegrass directly or visit their website.
In order to be in for a chance to win, please follow the below rules:⁠⁠
⁠✅ Like our post on Instagram or Facebook from 6pm on the 9th of October,
✅ Follow Allergy Companions and @lovegrass_ethiopia,
✅ Visit AllergyCompanions.com to submit a food review – once you've left a review, please comment below with the name of the venue you've reviewed (each review counts as one entry).⁠
⁠✅ Sign up to the AllergyCompanions.com newsletter (which you can do automatically when you leave a review).⁠
⁠✅ Tag a friend! ⁠
⁠✅ Share to your story!⁠
⁠The competition will run between the 9th October and will end on the 27th October, with the winner being announced on the 31st of October.
⁠⭐️ Good luck ⭐️⁠
⁠⁠⁠For full Terms & Conditions: https://www.allergycompanions.com/competition-terms-and-conditions/⁠
⁠This competition is not affiliated with Instagram or Facebook.⁠
*If you the winner is allergic to egg or are vegan, the pancake mix can be swapped for another product.