February Competition | Wellbeing and Sustainable Prizes | Allergy Companions
Competition
Brands & products
15.02.2023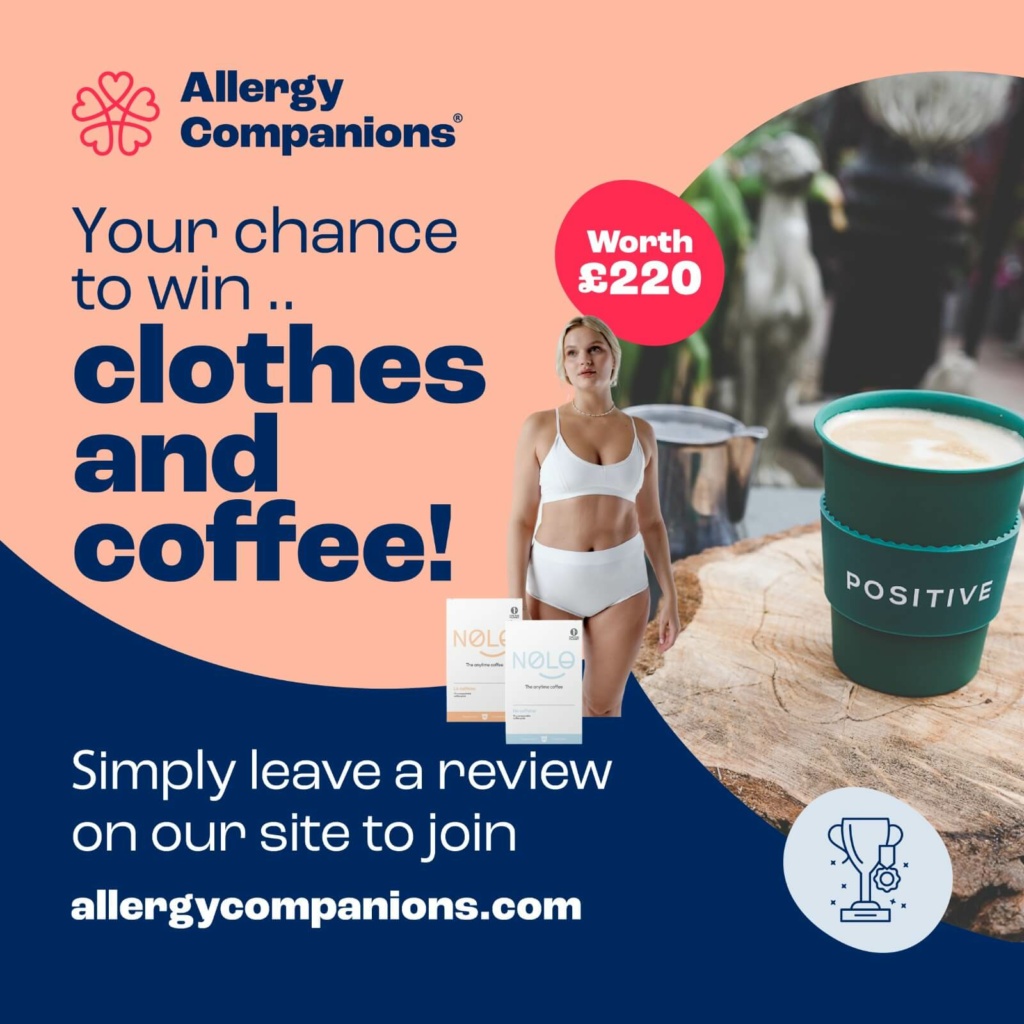 Our latest competition has arrived!
And this time we wanted to focus on wellbeing and sustainable products.
We are giving 2 lucky winners the chance to win the following:
1st Prize:
6 boxes of Nolo® coffee (low caffeine & no caffeine), worth £30
2nd Prize:
£50 voucher to spend at Positive Outlook (in store or online)
4 boxes of Nolo® coffee (low caffeine & no caffeine), worth £20
To enter the competition, entrants must:
Follow Allergy Companions, Nolo and Positive Outlook on Instagram and/or Facebook.
Visit AllergyCompanions.com to leave a food review – once you've left a review, please comment below with the name of the venue you've reviewed (each review counts as one entry).
Sign up to the AllergyCompanions.com newsletter (which you can do automatically when you leave a review).
Share to their story for an extra bonus!
The competition will run between the 15th of February and the 28th of February, with the winner being announced on the 1st of March.
This competition is not run in affiliation with Instagram or Facebook.
All reviews have to comply with the Acceptable User Policy and other Terms and Conditions of the website.
Full terms and conditions here.