How you date someone who is gluten-free?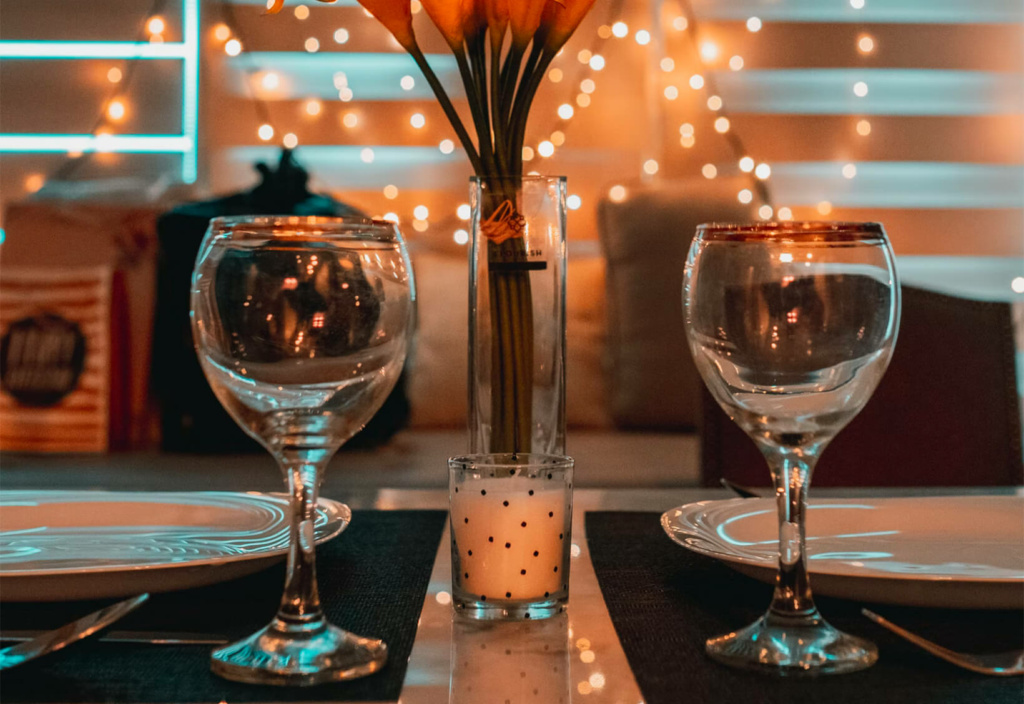 By H.B.
Before meeting my boyfriend, who has an allergy to gluten, I didn't realise how lucky I was being able to run into a coffee shop to grab a quick bite for lunch without a thought. However, I now realise that allergies and spontaneous meals are currently not a match made in heaven – oh blimey, far from it! Since getting together, I realise how much thought must go into a meal for people living with allergies. When planning a date there are 2 options. A) go to the same place we know is safe over and over or B) embark on an extensive research project looking up menus, checking ingredient lists, if you know you know!
Being aware of his allergy and thinking ahead about food has become second nature to me, but that's not necessarily the case with everyone in his friendship group, as it's not something many have had to consider before. In some instances, he would have to pick between socialising and going to a place that doesn't cater to his requirements. I remember a time our friendship group went out to breakfast, and to make sure he could join, he brought his own gluten free bread to the brunch spot.
Gluten-free food in Cardiff
After living in Cardiff for 4 years, we built up a pretty good repertoire of spots he could suggest when an impulsive meal was suggested. Brodie's was always a great spot for gluten free cake and coffee – the staff were so friendly and for such a small independent café they always had multiple options that he could have! The various Lounges were always a go to with such a vast array of options. Most dishes on the menu can be done gluten free which is such a lovely novelty. Finally, Waterloo tea rooms was a special spot we'd visit to celebrate with gluten free afternoon tea – it was spectacular!
Although the increased number of people choosing to adopt a gluten free lifestyle has led to more options being available to him out and about, there remains some confusion about people who don't eat gluten out of choice and those that must remove it from their diet because of their allergy or coeliac disease. This can make it hard to interpret the commonly heard phrase "we have gluten free options but we handle gluten in our kitchen and so cannot guarantee" – is the gluten free options safe for people with an allergies or only suitable to those who have chosen to remove wheat?
If you happen to be in Pembrokeshire…
I cannot not mention the Fishguard Bay Yacht Club café, which is open over the summer months. It is proof that you can cater for allergies no matter the size of the company. This is a lovely café on the seafront. They can do all their sandwiches on gluten-free bread, have gluten-free bakes and ice cream cones and many more naturally free from options. It is my favourite hidden gem find to date! To be honest, it's worth planning a staycation to Pembrokeshire just for their homemade ice cream (from their cows!).
My Instagram blog, Scrumptious London
Since moving to London, the process of finding gluten free friendly spots begins again and in a hope to help others with this allergy I started my blog, Scrumptious London. My primary hope for the page was to share gluten free finds that don't sacrifice taste for gluten. I think that Allergy Companions will be so helpful in speeding up the hunt for gluten free gems! So far, I'd recommend MBARE Osteria, who were incredibly helpful with altering their tasty pasta dishes to accommodate both gluten and vegan requirements. The two of us have sweet tooths, but we tend to find that it's hardest to find desserts that he can have. We had a lovely experience at Humble Crumble who have a gluten free topping that tastes the same as the gluten full option (which is not as common as you might think). Final shout out goes to Chapter Coffee for anyone in need of a cake break – you all deserve one! Not only is the coffee lovely they have gluten free bakes.
You can follow me on Instagram