5 Must-Follow Tips for a Safe Allergy-Friendly BBQ in the British Sun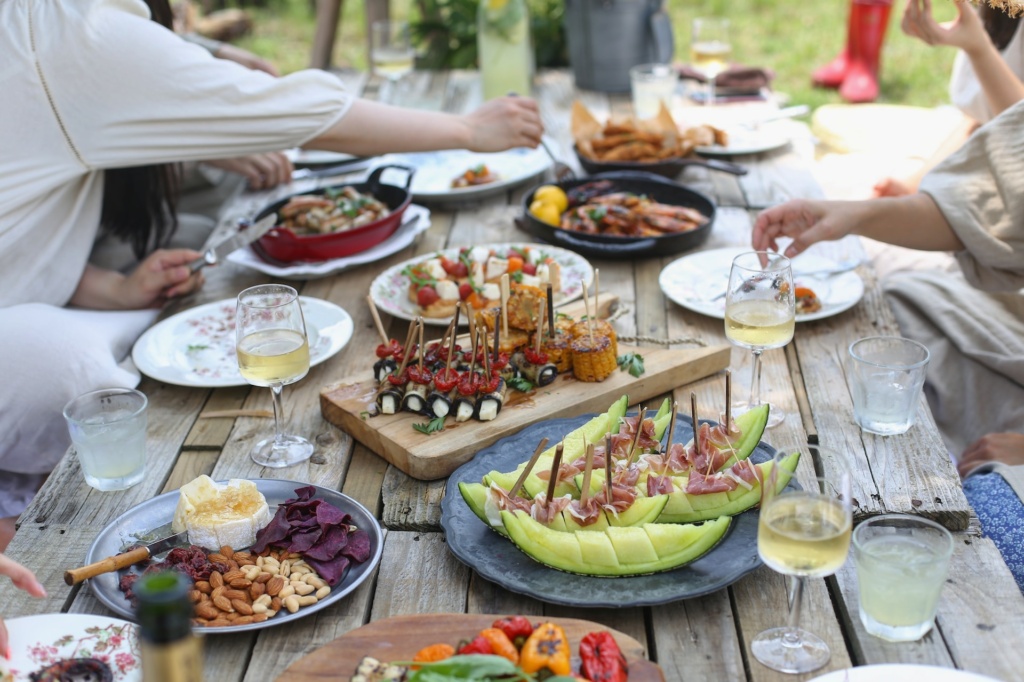 The best way to enjoy a sunny summer day is to fire up the BBQ and have a yummy outdoor feast. But if you or someone you know has food allergies, BBQ's might worry you a bit.
We've got five easy tips to help you have a safe and delicious BBQ:
1. Bring your favourite food: play it safe with your own food
If you are worried about what you will eat, it's a good idea to bring your own food. Pack your favourite safe meats, tasty salads, sides, and sauces. In this way, you know for sure that your food is safe to eat and that you will enjoy it. Plus, you can share your yummy dishes with others and show them how tasty allergy-safe food can be!
2. Wrap your food in foil: keep your food safe and separate
Imagine your food wrapped up like a present, protected from any allergens. Wrap your food in foil before you put it on the grill. This helps keep your food separate from other people's food, so you don't have to worry about allergens mixing. Your food will cook perfectly inside its foil package.
3. Use different utensils: keep allergens away with separate tools
To stop allergens from spreading, make sure to use different utensils for your food. Have a special set of utensils just for your food, so there's no risk of cross-contamination. Let everyone know about this rule so they can help keep your food safe.
4. Check sauces and marinades: be sure they are allergy-friendly
Before you start cooking, double-check the sauces and marinades you are using. Some sauces might contain ingredients you are allergic to, like nuts or sesame. Read the labels and talk to the cook to make sure everything is safe. If you're not sure, you can make your own safe sauces at home and bring them to the BBQ.
5. Protect your Epi-Pens: keep them cool and safe from the sun
Your Epi-Pens are super important in case of an emergency and accidental exposure to your allergens. Keep them out of the sun during the BBQ. You can find a shady spot to store them so they stay effective in case you need them, or you can put an ice pack next to them in case it's really hot.
Having a safe BBQ with allergies is totally doable and fun!
By following these five simple tips, you can enjoy a tasty BBQ without any worries.
You can enjoy the sun, the yummy food, and the good times with your friends and family. Your safety comes first, and with these easy steps, you're all set for an awesome and allergy-friendly BBQ experience!
Thank you
Thank you for reading our blog and hope you found the tips useful!
You might also enjoy reading our blog Attending a wedding with allergies.