Metos Coffee House - East Sheen
European, Vegan, Vegetarian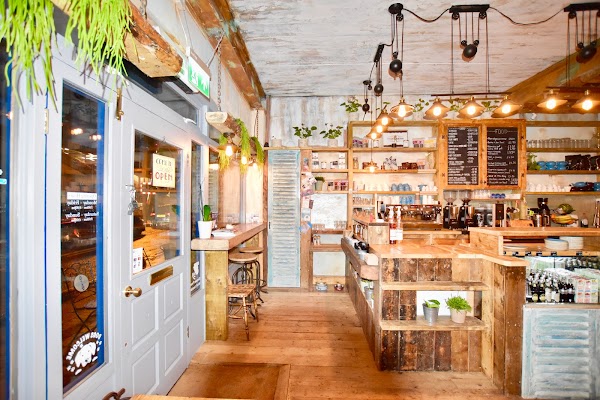 Our journey with Metos Coffee House started three years ago. The main goal with MCH was to provide a safe space for my son and other allergy sufferers to eat out without fear, something that is still a daily challenge for our family.
With this in mind, the coffee shop is completely nut and peanut free. We make everything in-house daily to ensure freshness and offer a variety of gluten free and vegan cakes.
Dealing with severe allergies for the last fifteen years has meant constant learning and always staying vigilant especially when doing food shopping and dining out. It has been heartbreaking at times coming across businesses where they have been uneducated on allergies or simply unwilling to be accommodating in catering for specific dietary needs.
At MCH, we understand that awareness is key therefore we have posters serving as friendly reminders to all customers that we are nut free as well as posters on how to proceed in case of allergy reaction.
Our customers feel welcomed and trust our service when visiting our shop thanks to our diligent work and friendly communication, something we are very proud of.
We specialise in creating delicious fresh cakes daily, offering a selection of vegan, gluten-free, nut free & refined sugar cakes made in house.
So whether you are looking for an indulging or healthy treat we have something for you to enjoy!
Order your favourite cake today on:
07555022425
@metoscoffeehouse - Instagram
metoscoffeehouse@gmail.com
Currently by collection only.
33 Sheen Lane, London, Greater London, SW14 8AB
Cuisine

European, Vegan, Vegetarian

Meal Type

Breakfast, Brunch, Lunch

Kitchen Free From

Crustaceans, Eggs, Fish, Molluscs, Peanuts, Sesame, Tree nuts

Meals Good For

Celery, Crustaceans, Eggs, Fish, Gluten, Milk, Molluscs, Mustard, Peanuts, Sesame, Tree nuts

Feature

Dog friendly, Family friendly, Indoor seating, Outdoor seating, Parking available, Takeaway, Wheelchair access

Venue Type

Bakery, Café, Deli, Takeaway