Golden Cross - Coventry
British, Vegan, Vegetarian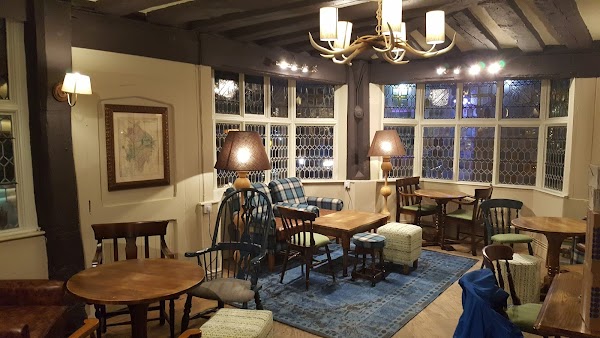 The Golden Cross is the oldest pub in the City of Coventry.
Its menu is 100% gluten free, so it is completely safe for coeliacs. However, if you have an allergy to wheat or barley please double check with your server.
We are also very accommodating to anyone with a food allergy and will alway do our best to cater for any dietary requirements. If you are looking to book a table with us, please let us know in advance as we may be able to offer more options with advance warning.
The majority of dishes on our menu are dairy free or can be made dairy free.
The owner Charlotte and the head Matthew have both had family members with dietary restrictions so they understand first hand how difficult it can be to eat out with allergies.
We have a function room upstairs, which can be used for parties, weddings and events.
8 Hay Lane, Coventry, West Midlands, CV1 5RF
Cuisine

British, Vegan, Vegetarian

Meal Type

All day menu, Dinner, Lunch

Kitchen Free From

Gluten

Meals Good For

Celery, Coconut, Crustaceans, Eggs, Fish, Gluten, Lupin, Milk, Molluscs, Mustard, Pea, Peanuts, Sesame, Soybeans, Sulphites, Tree nuts

Feature

Dog friendly, Family friendly, Outdoor seating

Venue Type

Bar/Pub