Lucarelli Restaurant - West Bromwich
Italian, European, Modern, Vegan, Vegetarian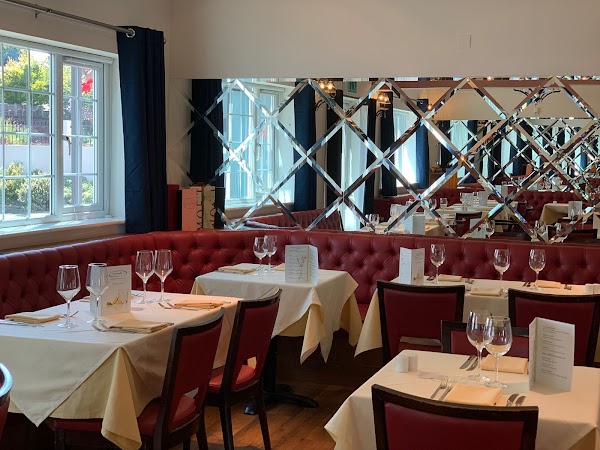 At Lucarelli we use safe procedures during the preparation of allergen free meal. Although our restaurant uses all of  the 14 main allergens, all staff are trained on how to deal with customers with allergies.
In order to cater for people with food allergies or coeliac disease we have implemented the following:
Highly detailed allergen matrix is available for all the customers and is reviewed every month, for the food and for drinks too;
Floor staff always ask every customer if they have food allergies, coeliac disease or intolerances
On all our menus is the advice "if you suffer from a food allergy or intolerance, please let a member of the staff know upon placing your order;
Floor staff double check with the chef every time an allergen order is taken;
Orders come in the kitchen with allergens highlighted in red and all the kitchen staff are aware of this until the customer is served;
Clean equipment is used when an allergen dish is prepared, and kitchen staff regularly wash their hands;
Purple equipment is present in our kitchen and the staff is trained to use it and when;
The chef in charge always double checks the dish before service.
Everything we do is always taken seriously and with extra care to make sure all the customers are happy to eat safely.
We can also deal with pre booking to make sure the customer is extra safe. Please call the restaurant or emailwestbrom@lucarelliholdings.co.uk at least 48 hours before your visit to make a special request.
58-60 Seagar Street, West Bromwich, West Midlands, B71 4AN
Cuisine

Italian, European, Modern, Vegan, Vegetarian

Meal Type

Brunch, Dinner, Lunch

Meals Good For

Celery, Crustaceans, Eggs, Fish, Gluten, Lupin, Milk, Molluscs, Mustard, Peanuts, Sesame, Soybeans, Sulphites, Tree nuts

Feature

Family friendly, Parking available

Venue Type

Restaurant, Hotel